Troop Thanks RumbergerKirk for Support
Troop Thanks RumbergerKirk for Support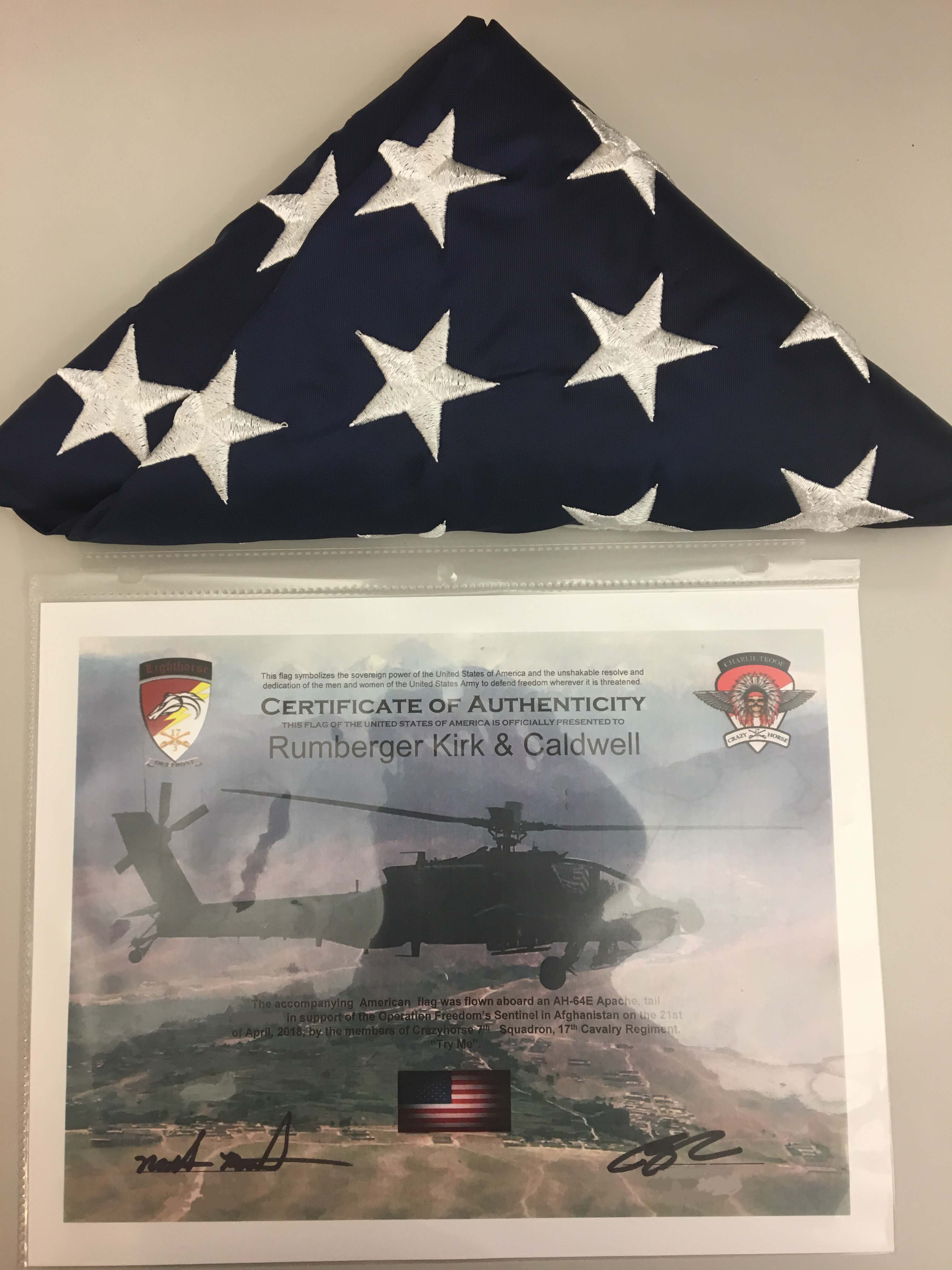 RumbergerKirk received a special thank you from one of the many troops the firm has supported over the years with care packages. A U.S. flag, flown aboard an AH-64E Apache helicopter over Afghanistan in April, arrived with a certificate stating, "This flag symbolizes the sovereign power of the United States of America and the unshakable resolve and dedication of the men and women of the United States Army to defend freedom wherever it is threatened."
"Our staff is amazing," said Lisa Griffin, a legal assistant at the firm who started the troop shipment program in 2009 when her son was serving in the Marines in Iraq. "Every year for the past 10 years, our team has donated money and supplies to make this happen not just once a year, but 3 to 4 times a year," she said.
"It's so fulfilling to hear back from the troops and know that our efforts are so very appreciated," she added.
About once a quarter, the firm gathers in the conference room to assemble the donated supplies into boxes that are shipped across the world to men and women serving our country. The boxes include snacks, drink drops, hygiene items, socks and entertainment—like books and magazines.
The firm is currently collecting supplies for the fall S'mores and movie boxes that will be assembled and shipped on September 20.