A Week Full of New Experiences
A Week Full of New Experiences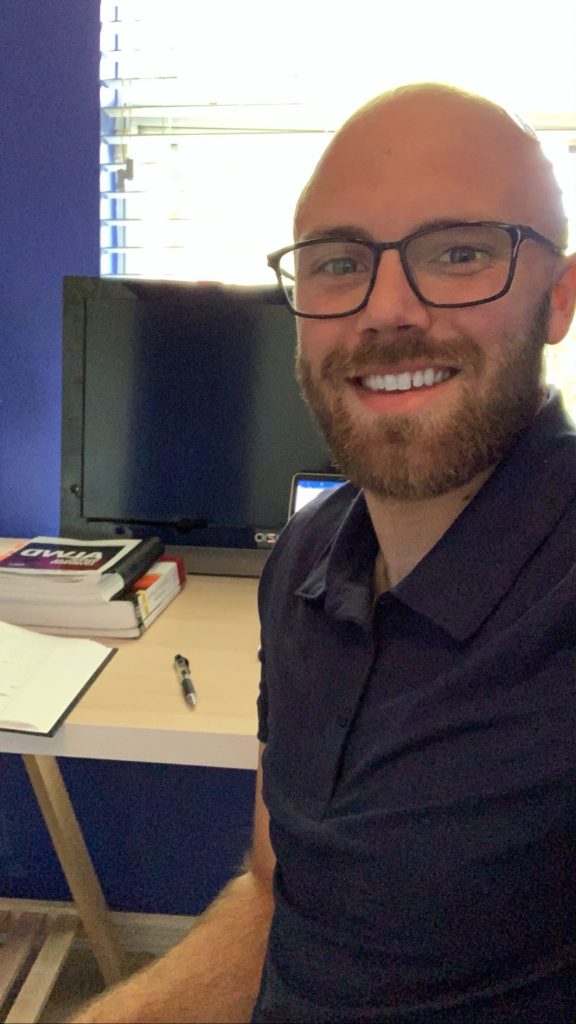 Week 2 was a fast-paced week. On Monday, I picked right back up where I left off with my research projects. However, this time I was working from home to test out my new capability of remote access.
In the afternoon, all three summer associates virtually attended our weekly seminar. This week's seminar was centered around depositions. I had never taken or seen a real deposition prior to this week, so I was eager to learn the skills and different types of approaches that are necessary to take a great deposition. Partner Darryl Gavin taught the workshop, and it gave me the base knowledge I needed to prepare for the deposition workshop on Thursday. One great thing about RumbergerKirk's Summer Program is that we learn and apply the skills it takes to be a successful attorney. In law school, you mainly focus on learning the law, so you may not learn every skill that you need to practice law.
On Tuesday, I was presented with the opportunity to attend a deposition over the phone with Darryl Gavin. Knowing I was going to take a deposition at the workshop on Thursday, I knew I couldn't pass up the opportunity to attend one. Conveniently, the deposition Darryl was taking was factually similar to our case for the workshop. For the workshop, we were to depose the opposing party in an insurance claim case. Attending this deposition gave me great insight on how to approach our case for the workshop, what questions to ask, and how to deal with a deponent who can't seem to remember a lot of information they previously knew.
Also, on Tuesday, I was able to eat lunch with partners Brett Carey and Steve Klein, and associate Patrick Delaney. It was great to sit and chat with them over a meal and talk about things other than work. Since most of the restaurants in Downtown Orlando are at limited capacity, we all met in a conference room to eat while making sure to adhere to social distancing guidelines.
Wednesday was another great learning experience. In the morning, I attended an expert deposition via Zoom with Brett Carey. It was interesting to see the differences between an expert witness deposition and a party deposition. The questions asked to an expert are much more technical, and the expert deposition took up an entire day as compared to a couple hours for Darryl's deposition. I did not sit in on the entire deposition, but I was happy to attend at least a portion of it. At lunch, I attended our [virtual] Attorney Luncheon. At the luncheon, we learned about recently decided cases in Florida and about a case the Supreme Court of Florida is hearing this year. In the afternoon, I attended a small claims court hearing with Steve Klein. The hearing was not what I was expecting. First, Steve and I joined a Zoom call with the judge and about 30 other attorneys. At 1 pm, the judge began to call off case names and discuss with counsel regarding the case. Each hearing seemed to take a maximum of 5 minutes. We were lucky, and happened to be one of the first cases called. I was very surprised how quick the hearing was. Overall, Tuesday and Wednesday were fantastic opportunities for me to see real depositions, and I felt much more prepared for the workshop on Thursday.
Thursday and Friday were just as eventful as the first half of the week. On Thursday, I completed the deposition workshop. I deposed Darryl Gavin, who acted as the party to the case, and Robert Barton, who is an associate from the Tampa office, defended the deposition. Partner Chase Hattaway gave me great advice on how to handle speaking objections from opposing counsel. When Robert gave a speaking objection during my deposition, I referred him to the Guidelines for Professional Conduct for depositions set by The Florida Bar. This stopped any additional speaking objections for the rest of the deposition. I am not going to lie, I was very nervous about the workshop, but it was good to get my first deposition underneath my belt. I know moving forward, I will only get better. On Friday, I spent the first half of my day attending a mediation with Chase Hattaway. Just like everything else I had done this week, it was a first. After the mediation, Chase and I grabbed lunch. He answered all my questions about the mediation and laws surrounding the case. Overall, week 2 was full of new experiences, and I am very grateful for the opportunities I am presented with. I can't wait to keep learning more and more every week this summer!