First Virtual Mock Trial in RumbergerKirk History and the Beginning of the End
First Virtual Mock Trial in RumbergerKirk History and the Beginning of the End
Sadly, the summer is coming to an end. It has flown by, and thinking of what I knew coming into the summer and what I know now leaving, I couldn't be more grateful that I participated in the RumbergerKirk Summer Associate Program. This past week, I spent a lot of time preparing for my first ever virtual mock trial. I spent late nights and early mornings working on my case. I revised my questions multiples times and rehearsed my opening and closing arguments more times than I can remember. I want to commend associates Patrick Delaney and Kathleen Shea for their great efforts in putting together the mock trial, even in the midst of a pandemic. The virtual mock trial was everything you would expect to be. We all ran into a couple of technology slip-ups during the trial, but I think we dealt with the issues gracefully. It was a great learning experience, not only for myself, but I think for everybody observing the virtual mock trial as well. Jose and Cori were both great advocates who represented their clients with passion and poise. It was a pleasure advocating against both of them. I also want to thank my coaches Brett Carey, Chase Hattaway, and Samantha Duke. Their help guided me through the development, strategy, and execution of my case.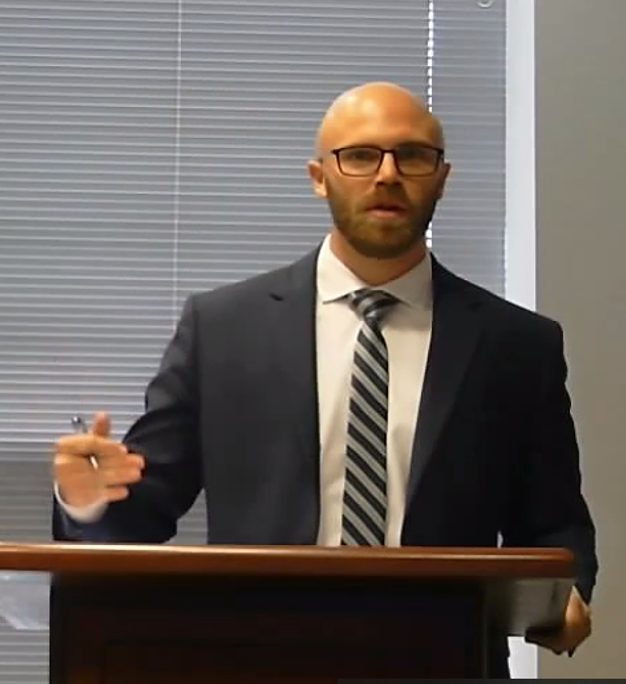 The trial was exhilarating! I represented one of the defendants in the case, Rufus Pennington. He was an aircraft mechanic, and he had two negligence claims brought against him. The claims were for negligent training of the plaintiff and negligent repair of the plaintiff's plane. Both the claims were outrageous, and my client clearly did nothing wrong! Right at the beginning of the case, Cori kept out two key pieces of evidence with her pretrial motions. I had to completely change the way I was going to present and argue my case to the jury. Director of IT Avi Solomon, associate Shenele Bright, COO Joe Mule, and associate Stephanie Calcote played our witnesses in the case. They did an incredible job, so thank you to them for committing to their roles and knowing the facts well enough to challenge us.
This summer has been full of incredible experiences that I will always look back on fondly. The pandemic definitely made this summer experience like no other, in a good way. It never got in the way of my learning, and it actually taught me a lot about remote work and being adaptable. The skill workshops taught me new ways to refine the everyday skills I will use as an attorney. The writing competition gave me a taste of analyzing, drafting, and revising a motion argument to the court. The mock trial taught me how to adapt and be flexible based on circumstances out of your control. I researched topics I never thought I would learn about and areas I learned while at school. Overall, I've learned so much this summer, and I can't thank everyone enough for their support, guidance, and feedback. Everyone at the firm went above and beyond to teach and help me whenever I needed it, even when they weren't in the office. Their actions speak volumes to the character of RumbergerKirk as a firm and to the individuals who make up this great firm.