First Week Fully Remote!
First Week Fully Remote!
Last week, I had my first taste of what it was like to work remotely. This week, I had my first full week of remote work. The first thing I noticed was that not having to travel to the office every day saved me a lot of time. My typical commute to the office takes about 30-45 minutes each way depending on traffic. So, by the end of each day, I could spend 1 hour to 1.5 hours in my car. In my opinion, saving time not commuting to and from work helped me have a much more productive week.
On Monday, I finished up a couple of motion assignments I received and also began working on a research project on recovery of costs under F.S. 57.041. We also received our Writing Competition assignment on Monday. This is the second year that RumbergerKirk has held this competition. For the competition, we are to write a motion to exclude expert witness testimony under the new Daubert standard that Florida adopted last year. This is a very interesting assignment because of the shift in the law to the Daubert standard from Frye. I wanted to start working on the assignment right away, but I had other projects I needed to prioritize.
On Tuesday, the majority of my day focused on finishing up a motion for entitlement to attorneys' fees. I was working on this project for a while, so I wanted to have it finished by Thursday. I finished up the day by working on another research project regarding what statutes and regulations govern mental healthcare practitioners.
On Wednesday, I finished up my research on what statutes and regulations govern mental healthcare practitioners in the morning. In the afternoon, I attended a virtual deposition with partner Chase Hattaway. This deposition was very interesting to say the least. The case was about a slip and fall, and Chase was deposing the Plaintiff. This deposition was a lot more entertaining than the previous two I attended. I am glad I have attended so many different types of depositions this summer. Seeing different attorneys take depositions shows me different approaches and styles. It is also great that I am being exposed to so many different areas of law. None of the depositions were like the others, and I find that to be a very valuable experience.
On Thursday, I finished up my motion for entitlement to attorneys' fees in the morning. Then I attended the Virtual Morning at the Federal Courthouse presented by the Federal Bar Association Orlando Chapter. Usually, the event is in person, but this year I attended via Zoom. The presentation began with the Honorable Judge Carlos E. Mendoza giving us an overview of Federal District Courts in Florida. He laid out who the staff was, what cases take place, the number of judges in the District, and so on. He gave all of us great advice on being a young attorney and how to build your reputation. After Judge Mendoza's presentation, we heard from a panel of attorneys in Orlando. They gave us an overview of their jobs and general advice to follow as young attorneys. The presentation was very informative, and I can't wait for the next presentation on bankruptcy.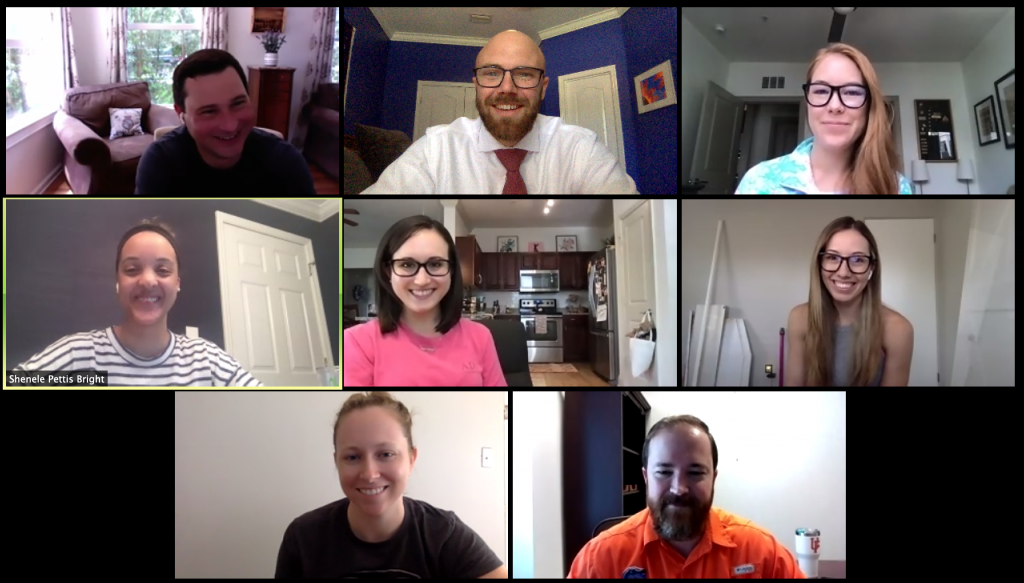 After the Virtual Morning at the Federal Courthouse, I had a lunch with a large group of associates. Since, a majority of the office is still working from home due to COVID-19, it can be hard to meet everyone. I really appreciate everyone taking time out of their days to eat lunch with me virtually. It shows the level of support you are given at RumbergerKirk as a new member of the team.  In the afternoon on Thursday, I began the Writing Competition assignment. I went through the deposition and began researching how to write the motion. Friday ended up being the same as the second half of my Thursday. I focused mainly on the Writing Competition assignment and finishing up my blog post.
It's crazy to think three weeks have gone by so fast, but that is what happens when you are staying busy!