In the Blink of an Eye!
In the Blink of an Eye!
The week we have all been waiting for…well, at least, the week Cori, Jose, and I have been waiting for. The first week has come and gone in the blink of an eye. It is crazy to think only three months ago we were not allowed back to school to finish our 2L year, and now we are starting our Summer Associate positions at RumbergerKirk. I couldn't have been more excited for my first week. The COVID-19 pandemic created a lot of uncertainty, so to be settled in and working feels fantastic.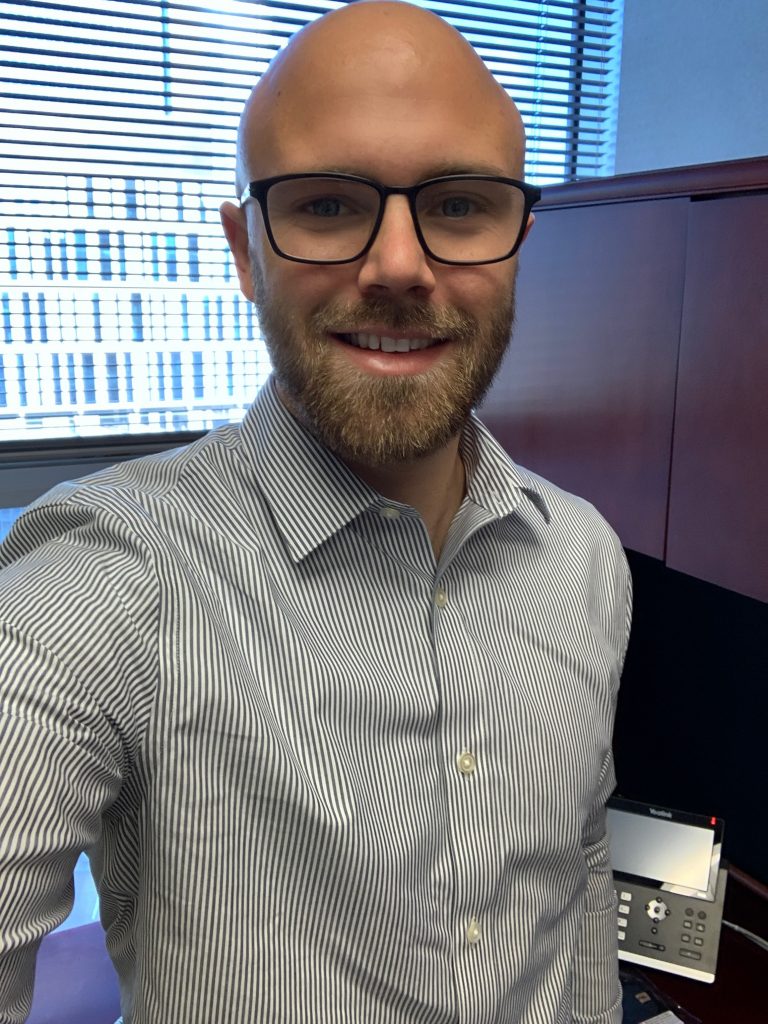 When I arrived on Monday, I was met by Christine Ridder, the Orlando office manager, and shown to my new office. The office was definitely not like the last time I remembered it. Last time, there were attorneys in every office and other staff around too. Now, the office was much quieter because many people were still working from home. Once I settled in at my desk, I began my full day of training and meetings.
Our first day was like many other jobs' first day, tons of new hire paperwork and training. At lunch, we were able to attend an Associate College Luncheon virtually, where we learned about the firm's new social media plan and best billing practices for associates. It was great to see how the firm planned to broaden their reach on social platforms, and what some of the associates' biggest issues were with regard to billing. In the afternoon, I was reintroduced to my mentor partner Brett Carey. I met Brett when I interviewed at the firm last fall, so I was excited to see I was paired up with him. In my opinion, my first day was a great success!
Tuesday was similar to Monday. We had multiple training sessions to attend, but I did get my first assignments from Brett! One of the most important training sessions was about setting up remote access for work. The COVID-19 pandemic has reduced the maximum office capacity, so I need to be able to work remotely at times. Having the ability to work remotely will be a great learning experience, and I'm interested to see how it goes. After I finished my training for the day, I immediately began working on my first couple of assignments.
On Wednesday, I started receiving more and more projects! After meeting with multiple partners, I knew I had a large amount of work ahead of me, but I was ready to tackle it head-on. I was able to finish one of my first research projects with Brett, so I presented to him what I had. After I showed him my research, Brett now wanted me to apply what I had found, and write a motion with it! However, I still had to prioritize other work I was assigned, so I set it aside for right now.
Thursday and Friday were my first two days without training taking up a large portion of the day, which made it easier for me to really dive into my research. In the afternoon on Thursday, partner Chase Hattaway gave me an assignment to write a motion to extend by Friday. Knowing the timeline on this assignment, I rearranged my schedule and focused on the motion for the rest of the night and Friday morning. Thursday ended with a video-conference meeting where I was able to meet more of the partners and associates at the firm since many are not in the office right now. The next day, Friday, I finished up the motion to extend and waited for Chase's feedback. One of my favorite parts of the Summer Associate Program is the feedback we receive from our assignments. Receiving this feedback helps us learn and grow from our mistakes and successes, which is critical for our development as young associates.
The first week at RumbergerKirk was an absolute blast, and I cannot wait for the next 8 weeks!