Sweet Home Alabama
Sweet Home Alabama
My first week in Alabama was a success. On Monday, the Birmingham office had a welcome reception for me. A decadent spread of Chic-fil-A minis was laid out in my honor. I felt like the belle of the ball. A few attorneys requested that I come by their office later to receive assignments. I received a product liability assignment from partner Rebecca Beers, and I one concerning securities from partner Meredith Lees. Later that day, several attorneys took me to The Club in downtown Birmingham. The Club sits on a hill above Birmingham and overlooks the southern steel-town. I ordered a sandwich consisting of bacon, lettuce, fried green tomato, and pimento cheese. Am I back in the South, yet? After lunch, I had my direct and cross workshop with Charlie Mitchell from Orlando, which went swimmingly. I had to remind Charlie that I am just a law student and that I cannot help him out with his directs and crosses for his upcoming trials. Ha!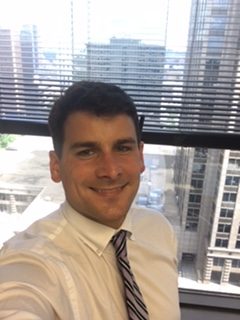 On Tuesday, I worked on some residual assignments from Orlando, including arguments for an appellate brief. On Wednesday, downtown was quiet. Many had taken off to extend their Independence Day. The stillness allowed me to plug away at my work. Thursday was July 4th! It was strange having a day off in the middle of the week. I celebrated by visiting a used book store with my family and acquiring more books for our library. I also grilled venison (deer) burgers in the evening. Did I mention I am back in the South?
Friday was surprisingly productive despite having July 4th tease us about the weekend. I worked on my Birmingham and Orlando assignments, and I picked up another assignment to boot: a contractual interpretation issue. My favorite! Tune in next week to hear about the teams and problem for the mock trial.