Take Me Out to the Ball Game
Take Me Out to the Ball Game
At the beginning of week three, I was able to finish and submit an assignment I'd been working on regarding the various avenues of potential liability for a lessor in a lease, and what the best method of response will be to a claim under the doctrine of respondeat superior. I then began working on another assignment and, soon after, a handful of new assignments were added to my list! I'm glad to have a diverse workload that provides exposure to not only various types of documents and pleadings, but all sorts of challenging and tedious issues. It keeps things interesting, and my mind fresh!
On Wednesday, I attended the seminar on Deposition Basics via Zoom with two other Tampa office attorneys. I haven't been able to observe a deposition yet, so it was a great presentation that revealed some of the mystery behind what goes on in a deposition. Afterwards, I immediately began reading through the materials so that I could have a thorough understanding of the issue and create a game plan for my questions. The Tampa office holds their own deposition workshop, so mine was scheduled separately from the other summer associates, but it was then rescheduled to Monday—stay tuned to next week's post to see how it goes!
We were able to leave the office a little early and head down to Tropicana Field on Thursday for a Rays baseball game! The summer associate from last summer, Jessica, was even able to come, and she and I won the championship bean bag toss game! Despite our winning luck, it didn't pass on to the Rays who lost. Regardless of the loss and Tropicana's flickering power in the dome during the game (apparently a bird's nest fell somewhere it clearly shouldn't have!), it was a fun evening and a great time!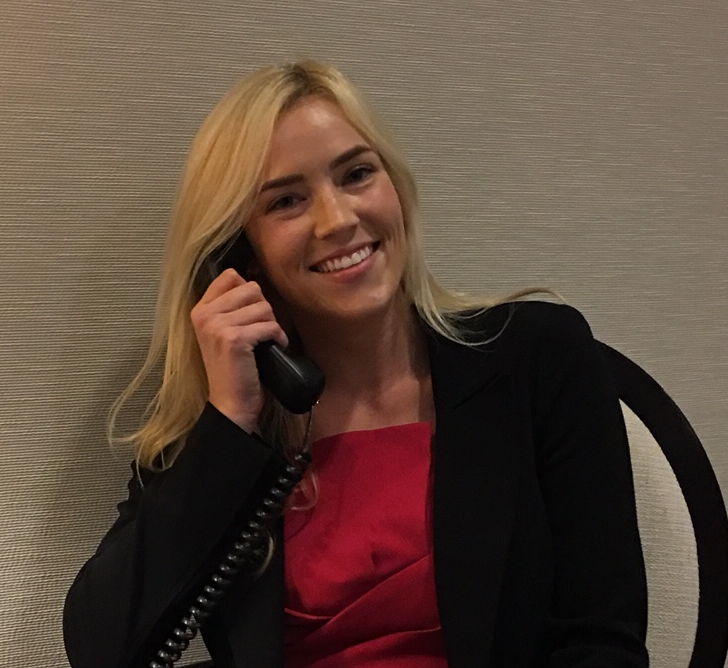 I spent the day on Friday working on my assignments and trying to make a dent in the list I have going. Next week is going to be packed with seminars, workshops, and deadlines, so I wanted to make as much progress as possible! This week has been a busy whirlwind, and I'm looking forward to submitting a few of my assignments next week and checking them off the list!