The Finish Line
The Finish Line
On Monday, I was able to attend a mediation in the Tampa office with attorneys Carie Hall and Steve Berlin. When I interned at the federal courthouse in Tampa last summer, I was able to attend mediations with the Judge I was with, but this was my first mediation from the attorneys' standpoint and not being able to flip-flop between the two rooms. It was a great experience and, as a psychology major, one of the things I was most intrigued by, was the strategy behind anticipating the other party's moves and mindset. It truly is a developed skill to be able to be able to communicate through the mediator in order to meet your goal.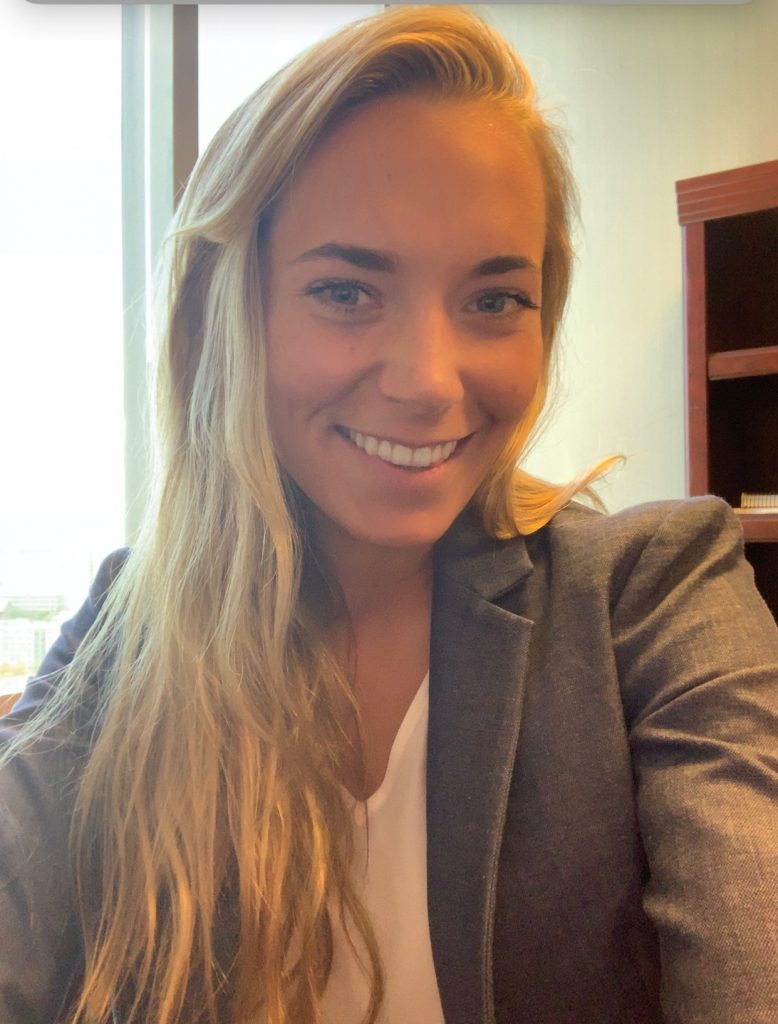 I spent the rest of the day on Monday, and majority of the days following, working on the mock trial. Eric and I had practices scheduled with our coaches and also practices for just the two of us to run through things we wanted to further work on and polish. I spent all the time I had in-between assignments editing, reviewing and practicing different drafts of each element of the trials I had in the works.
On Wednesday, I finalized and submitted an assignment to Joleen East regarding the evidentiary analysis and admissibility on specific documents created after a particular event in a case. This assignment was challenging and posed difficulties in merely classifying what the documents were for subsequent examination of what possible hearsay exceptions may apply. However, it was perfect timing that I was working on this while also preparing motions in limine for the mock trial. While this assignment called for application of the Florida Rules of Evidence and the mock trial utilized the Federal Rules, it helped get my brain thinking about various hearsay exceptions and whether they would apply to the mock trial evidence and exhibits.
By the end of the week, Eric and I had both trials fully drafted (and tweaked a few times), so we were able to run through the trial on each side on Friday to get a feel for how things were going to flow and moving from one point to the next. We met Sunday afternoon in the Orlando office to do this again in the real space where the mock trial would be. I was glad we were able to practice in the actual room so that we would be familiar with the set up and comfortable with where we would be moving during opening statements, closing arguments, etc. The lectern was in the middle of the boardroom, so I was thankful I had a chance to practice where I would be standing since the thought of having people sitting on all sides was a little awkward!
That night, I went to sleep reciting my closing argument in my head, so I woke up on Monday morning feeling almost as prepared as I was nervous. Eric and I put a lot of long hours into the mock trial, so we walked into the Orlando boardroom feeling confident that we were ready and would do our best. Overall, Eric, Phoenix, Paris, and I all did well. Everyone had thorough arguments for motions in limine, asserted objections, and asked crucial leading questions on cross-examination. Getting certain pieces of evidence admitted was difficult, and some of Chief Judge Rob Blank's rulings really required us to rethink how we could prove the elements without a specific fact or exhibit—this was definitely true in the plaintiff's case! But it had us think on our feet and learn to be flexible under pressure. I want to say thank you to my coach Meredith Fee, and to all of the attorneys who sat in on practices, listened multiple times to the same direct/cross examinations as I made edits, and answered any questions I had to ensure I felt ready.
Now that the mock trial has come to an end, there are only four days left of the summer and I can't believe how fast 10 weeks have gone by. I still have some assignments to finish before my last day on Friday, so once I'm back in the Tampa office it'll be back to the grind! RumbergerKirk has surpassed every single one of my expectations with the practical skills training, mentoring, diverse assignments and so much more. It's been an incredible opportunity and experience being Tampa's summer associate.