RumbergerKirk Website Recognized with Silver District ADDY Award
RumbergerKirk Website Recognized with Silver District ADDY Award
RumbergerKirk's newly designed website was recognized with a Silver District ADDY Award of distinction for exemplary work from the American Advertising Federation (AAF). In February, the firm's website was recognized with the Gold ADDY Award of distinction by the Orlando Chapter of AAF.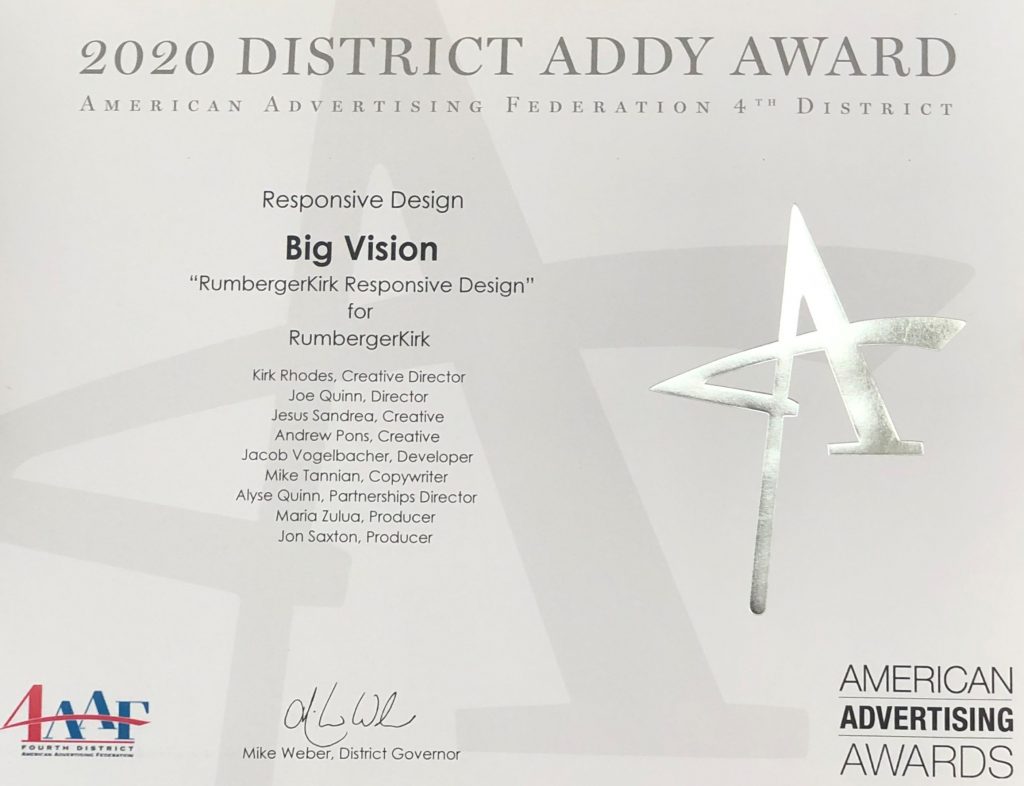 RumbergerKirk partnered with Big Vision, an Orlando-based brand solutions company, to develop the website as part of a larger rebrand effort that launched in February 2020.
"The new website was designed with our clients and recruits in mind so that they are able to find the information they're seeking quickly—from attorney insights to details about the kind of work we do, and what recruits can expect from a career with us," said Marisa Eubanks, Director of Marketing for RumbergerKirk.
"Competing against brands across the southeast, this is one of the highest creative honors in our industry, said Alyse Quinn, Partnership Director and Co-founder of Big Vision. "We couldn't be more thrilled with the end result for our client."