Officially Halfway!
Officially Halfway!
I can't believe my summer at RK is already halfway over. I feel like it was just days ago I was at the Orlando office meeting Grace, Paris, and Eric and getting acquainted with the firm. It's even crazier that my final year of law school is right around the corner. Week 5 began with proofreading the citations and table of authorities of an appellate brief for Josh Lerner, which I tied up early in the day. Josh and I went to lunch and he told me about the cases he is currently working on and gave me some great career advice. That afternoon, I picked up where I left off researching whether customers are entitled to receive a copy of a quality assurance recording for Scott Sarason.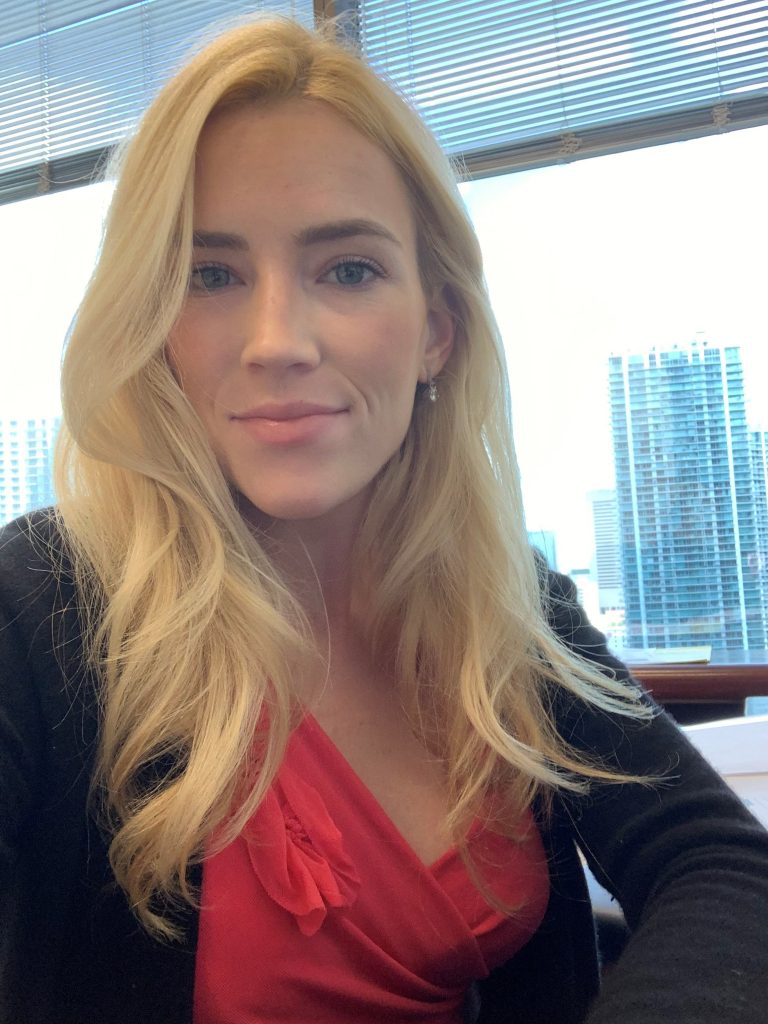 Tuesday, I worked on editing an article I wrote for Steve Smith on the litigation privilege in Florida. This article I actually wrote a couple weeks ago, but was able to incorporate some of the changes suggested by Steve and provide him an updated copy. Lunch on Tuesday was the annual Multicultural food festival. I brought a corn casserole—one of my Thanksgiving favorites—for the lunch. I literally could not move afterwards. All of the food was delicious! *Special shout out to Mercy Martinez for coordinating it!* That afternoon, I continued researching workplace violence in healthcare settings and slowly—but surely—updating my draft for Suzanne Singer.
On Wednesday morning, I attended a hearing with Maggie Sanders in front of Judge Michael Hanzman. The motion dealt with an issue regarding the assignment of benefits of an insurance policy for improvements made to a home. I have never been to a hearing before so it was fun to go watch and Maggie did a fantastic job. Back at the office, I first finished up my research on quality assurance recordings for Scott Sarason and then spent the rest of my afternoon drafting the article on workplace violence for Suzanne.
Come Thursday, I was researching product liability cases over the last year for Scott. In addition to continuing to work on my article for Suzanne, I prepared for my upcoming workshop on Direct and Cross Examinations. Additionally, I updated the trucking litigation checklists I have been working on for Jacey Kaps, an ongoing project he has assigned me. By Friday morning, I finished editing the article I was writing for Suzanne and we went out for lunch to American Harvest. The food was delicious and I received a lot of great advice. I was happy to finalize my first draft and am looking forward to her feedback.
That afternoon, the entire office went to happy hour at Blackbird Ordinary to bid farewell to David Emas. While I am sad to see David go, and my side of the office is sure to be much quieter, it was nice that everyone came together to celebrate his time at Rumberger and the next steps in his legal career (which I'm sure will be bright). After that, I went straight to the airport to head to Baha Mar—a resort in the Bahamas—with my boyfriend. The weather was beautiful! I had a great weekend relaxing, but I'm excited to be back for another week at Rumberger.