Week 8: Mock Trial Planning Gets Under Way
Week 8: Mock Trial Planning Gets Under Way
Joseph Tracy, Florida State University, Orlando Office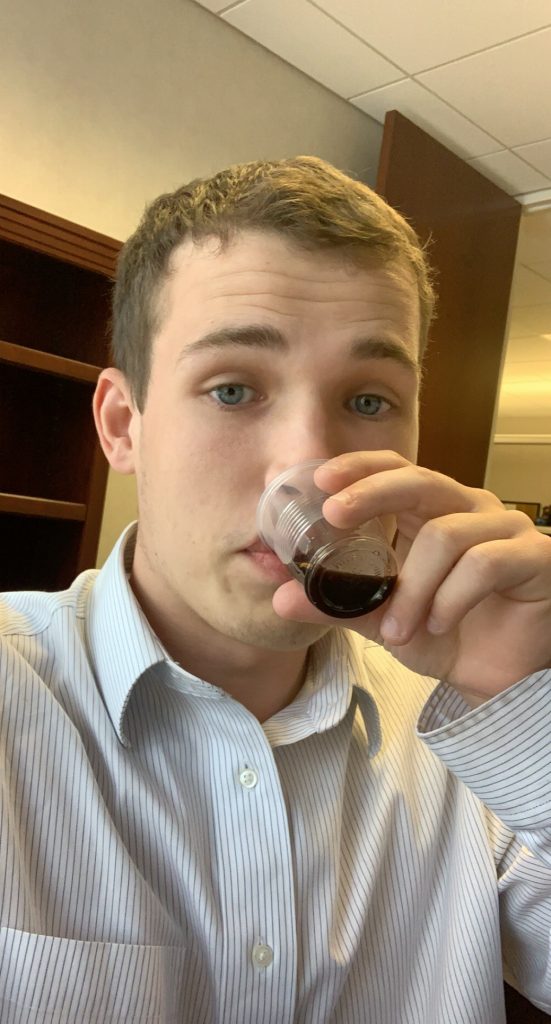 Mock trial prep has been in full swing this week. My partner is Andres Chinchilla down in Miami. I have loved collaborating with him and bouncing ideas off each other. I really appreciate all the helpful feedback I've gotten from our coaches thus far. Planning for both plaintiff and defendant is a little stressful but it really makes you think about every aspect of the case. On top of all the mock trial prep, I researched two different cases where a tenant breached their lease with a landlord. Additionally, I wrote a motion to compel discovery. Being a summer associate with Rumberger has given me a lot of hands-on experience working on cases that I will take with me going forward.
Meghan Kennedy, University of Florida, Orlando Office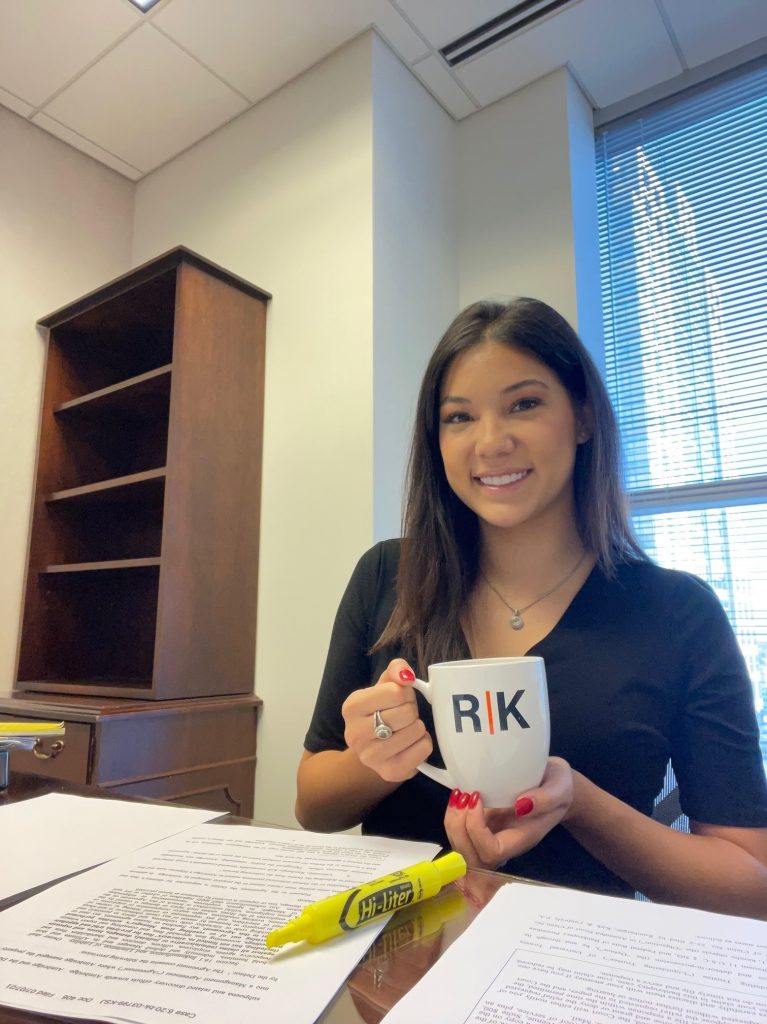 The Mock Trial Competition is under way and team practices are in full force. My mentor and I met with my partner, Elizabeth, and her mentor for our first team practice. To prepare for practice, I accomplished writing two direct-examinations and two cross-examinations in a matter of hours. That definitely took a bit out of me, but at the same time it really got me pumped for what was to come. Having to prepare both sides of a case can be complex but it trains you to anticipate the opposing party's arguments—which is a key skill for successful trial attorneys.
Julie Potts, University of Alabama, Birmingham Office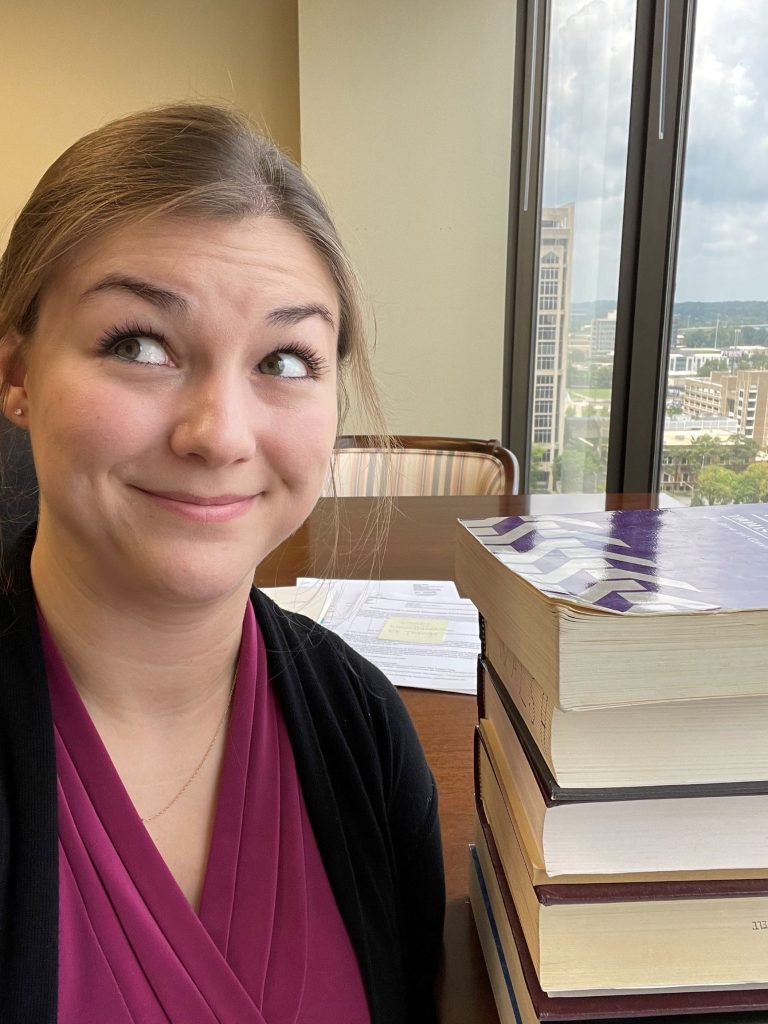 The summer associates turned in our writing competition assignment last week. I love to write, so this was one of my favorite assignments we have done. We had to write a motion and memo to exclude an expert, so I learned a lot about the standards for expert testimony and the Daubert factors for reliability. Even though we weren't writing our memos for a case, the information came from an old case. Partner Steve Klein even sent the summer associates a copy of the real motion and memo from the case after we turned in our submissions. It was so cool to see how an assignment like this had been used in a real case in the past!
Adam Poe, Stetson University, Tampa Office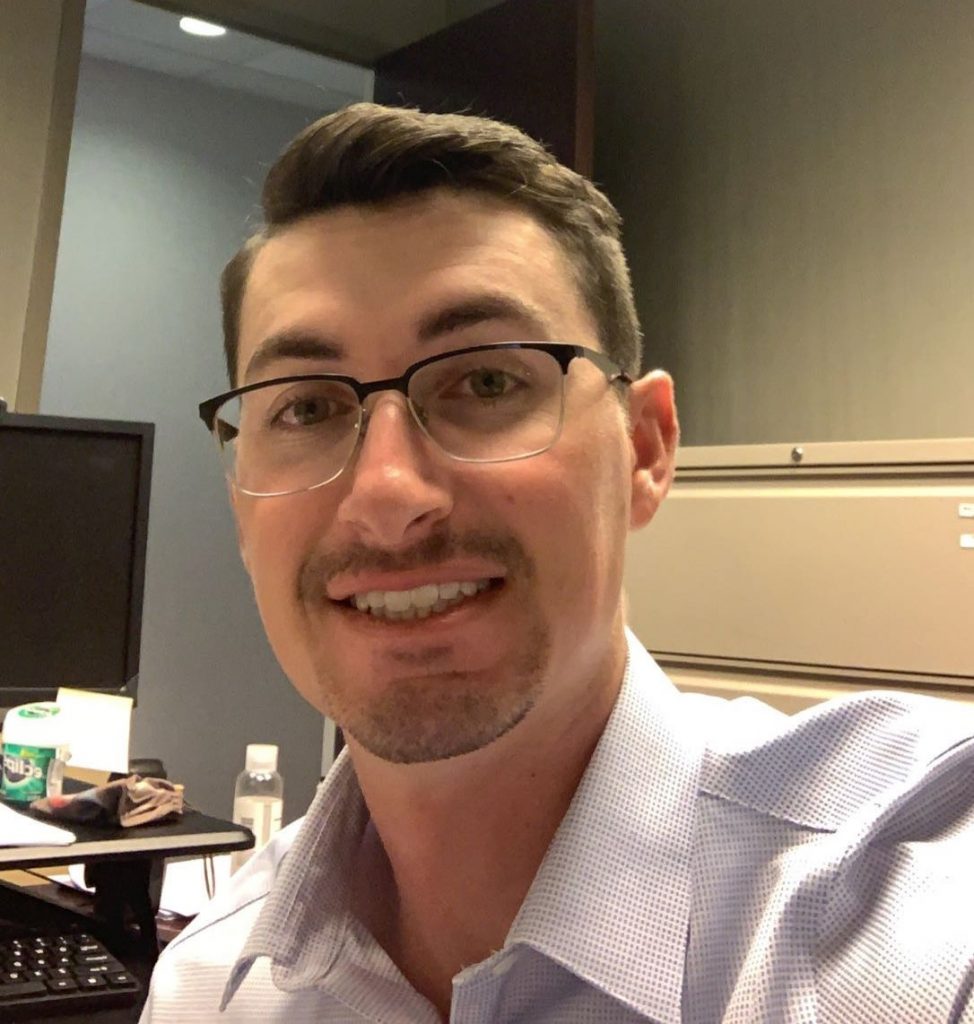 Last week I also drafted a motion for summary judgment. This was my first time completing a full motion for summary judgment, but I used all the advice I received regarding my previous assignments and tried to incorporate it into this assignment. Personally, over the last eight weeks, I have seen tremendous improvement in my writing skills. I have also seen great improvement in my research skills. I am finding cases on point much quicker than I was at the beginning of the summer. A huge part of being a summer associate is really crafting these important practical skills. And I believe the improvements I have seen so far are a reflection of the time and effort everyone at RumbergerKirk has invested in me. I am excited for everything in store during my last two weeks—I know the time will fly by.
Andres Chinchilla, University of Miami, Miami Office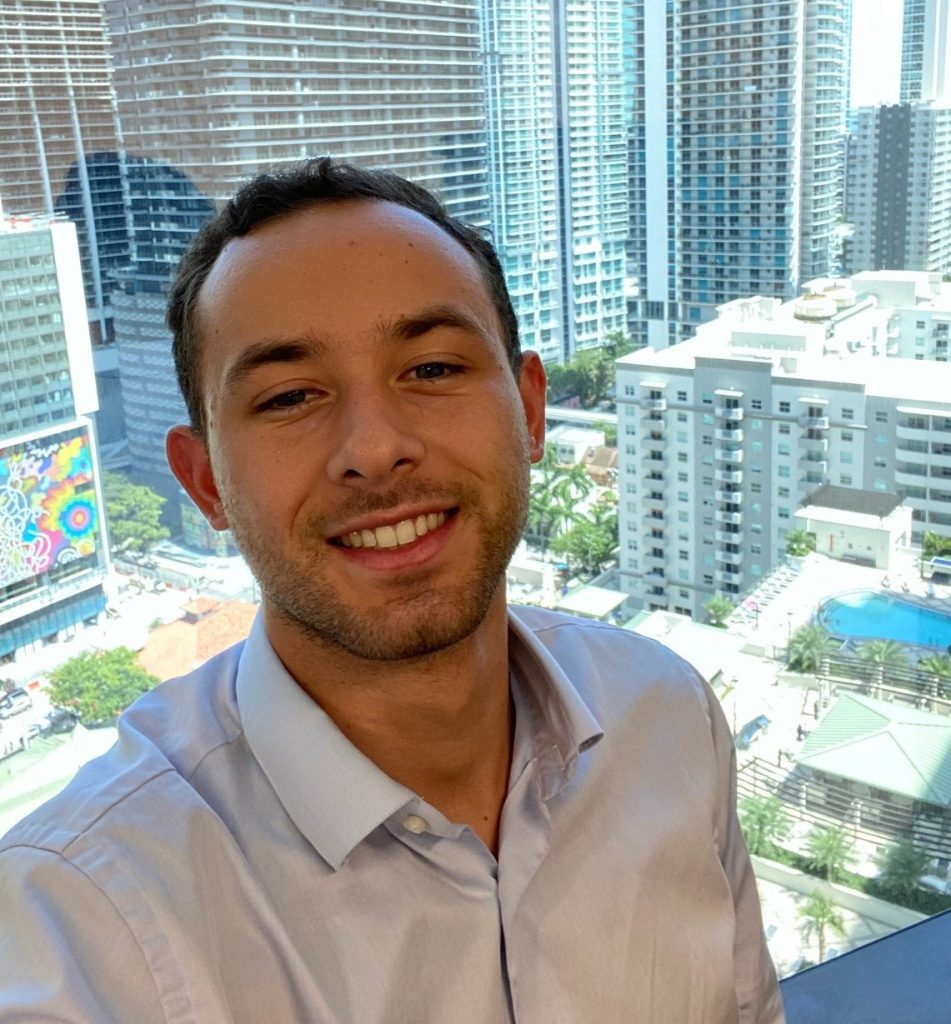 Last week was probably the busiest yet. After receiving our mock trial prompt the week before, we hit the ground running in preparation. We had three practices during the week and focused on honing in our theories and themes. Independently, my trial partner Joe and I have been drafting our examinations and speeches to rehearse during practice. Outside of mock trial preparation, I worked on a number of projects. The most interesting of which was drafting a motion in limine for Partner Mike Holt. The motion was to exclude certain documents as hearsay in a product liability suit. We also had a firm happy hour at Riverside. This was an opportunity for all the attorneys to meet over some drinks and food, along with our significant others. It was great to spend some time with everyone outside of the office in a nice venue by the water.
Harris Blum, University of Miami, Miami Office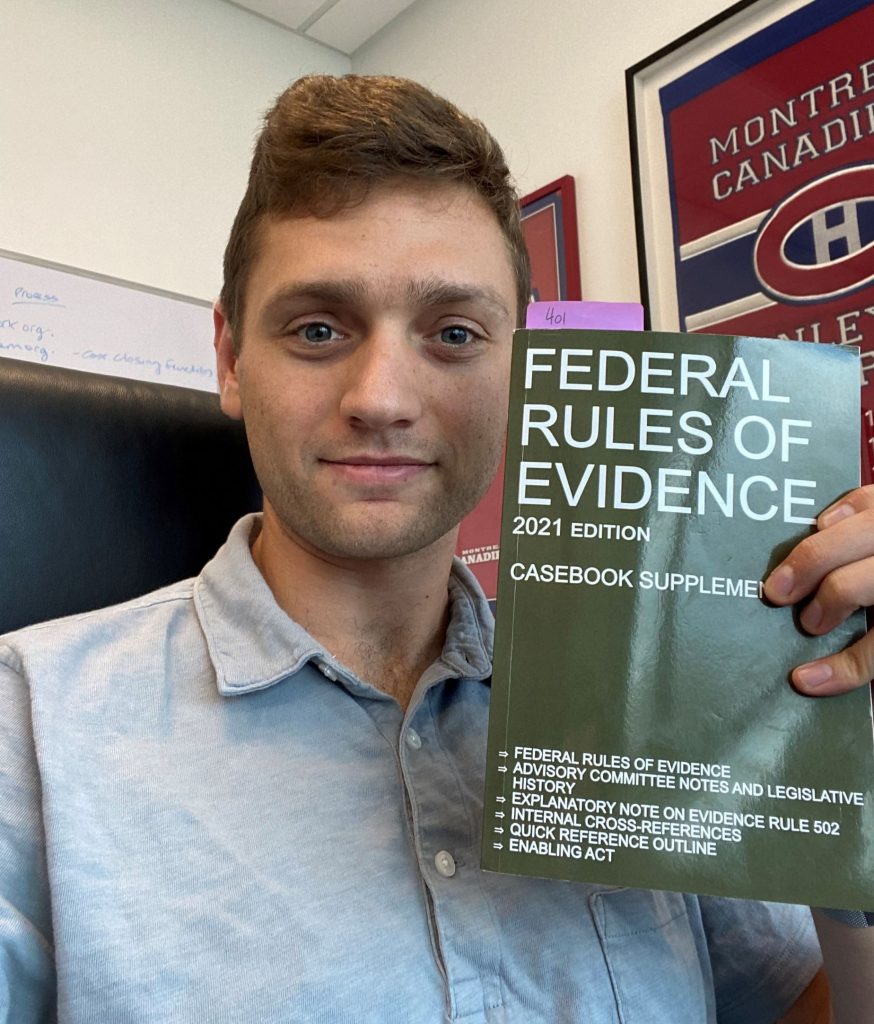 Preparing for the mock trial this last week has been a lot of fun. Mock trial is very new for me. I participate in moot court at school, but arguing about the law before a judge is very different from arguing about the facts before a jury. Fortunately, my partner Adam Poe and I were lucky enough to receive coaching from Associate Robert Barton and Partner Scott Sarason last week. Scott, in particular, has a ton of trial experience, and it was a treat to watch him turn the record into a persuasive story we can tell our "jury."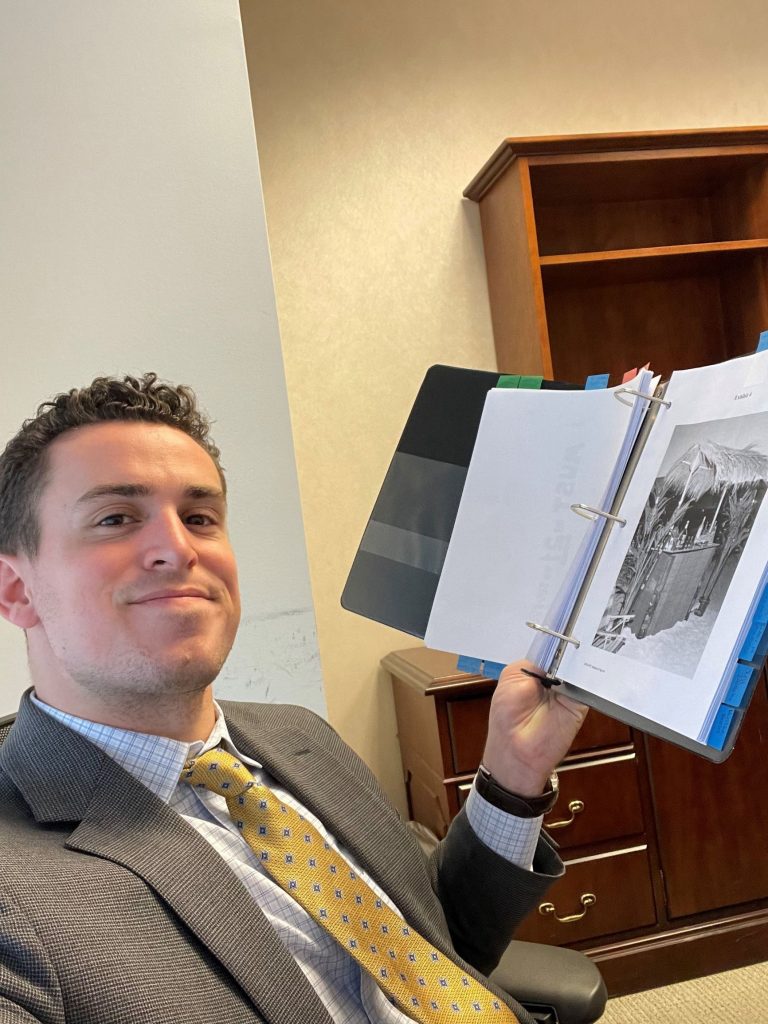 Graham Marcus, Stetson University, Orlando Office
We have officially begun the countdown to the Mock Trial Competition. From feverishly meeting with our partners to late nights constructing themes, the trial process is everything I imagined and more. Although I am feeling the pressure, I am quite confident that that the skills we have learned from the workshops will ultimately help me succeed throughout each stage of the trial. I am beyond excited to see how the trial unfolds. I don't want to make any bold predictions, but Julie Potts and I are looking for gold.
Elizabeth Pearce, Florida State University, Tallahassee Office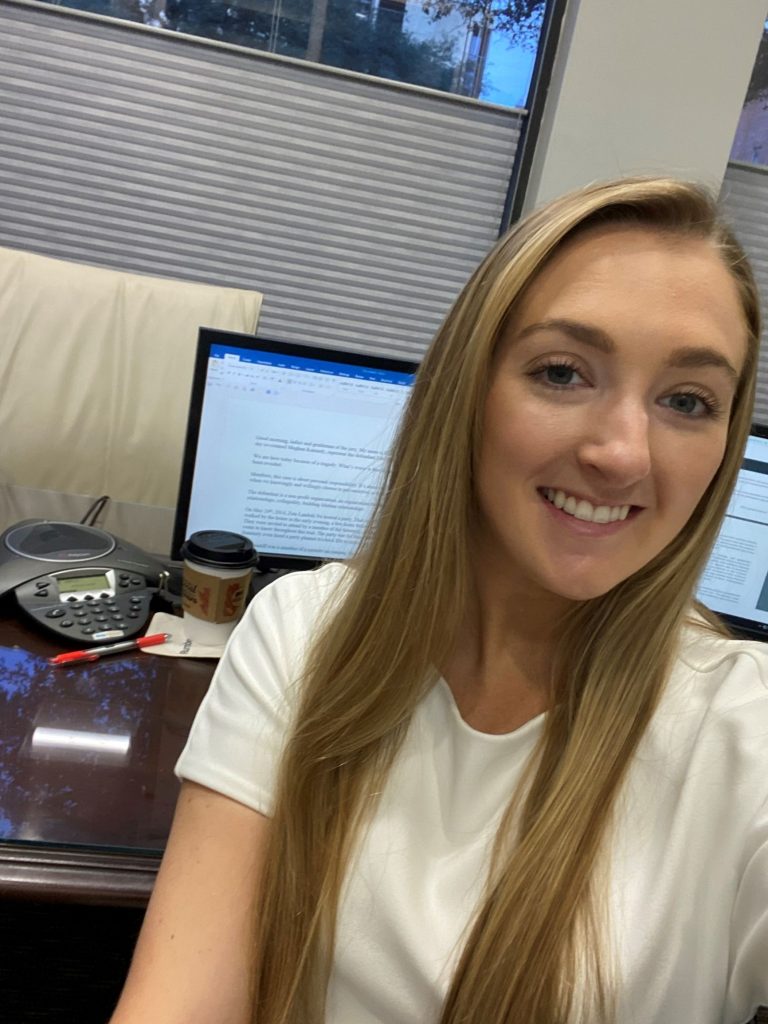 Things continue to get busy as the mock trial gets closer! I've been prepping with my mentor, Kayla Platt Rady and working through the issues in the mock trial packet. I have had to put in some extra time learning the evidence code. Kayla and I have had mini "lessons" in evidence that have helped me get a much better understanding of the more nuanced issues that have come up during practices. Also, David Marsey has given me really constructive trial advice that has helped me craft my opening and closing statements.