A Quick Note About Florida PIP Setoffs Without PIP Insurance
A Quick Note About Florida PIP Setoffs Without PIP Insurance
Generally, Florida drivers are required to carry $10,000 in personal injury protection insurance. Fla.Stat. § 627.736. After a car accident, PIP benefits are paid toward the insured's medical expenses, regardless of fault, and the PIP insurer is unable to assert a lien. Because no lien can be asserted, a personal injury defendant receives a setoff for the amount paid by PIP.
But what if the plaintiff did not buy PIP insurance?  It does not seem fair that the defendant would miss out on a $10,000 setoff because the plaintiff failed to comply with the PIP requirement.  Thankfully, there is some good news for this scenario, depending on where the lawsuit is venued.  If the venue is a county within the Second or Fifth District Courts of Appeal, the defendant is out of luck, and likely cannot claim a PIP setoff.  Jedlicka v. Proctor, 724 So. 2d 668 (Fla. 2d DCA 1999); Stephens v. Renard, 487 So. 2d 1079 (Fa. 5th DCA 1986).  However, if the venue is a county within the Third or Fourth DCAs, the defendant still can claim the setoff despite there being no PIP insurance.  Cases v. Gray, 894 So. 2d 268 (Fla. 3d DCA 2004); Holt v. King, 707 So. 2d 1141 (Fla. 4th DCA 1998).  The First DCA has not yet ruled on this issue.
Below are two diagrams showing Florida's DCAs and the counties within them, which can come in handy the next time you negotiate a pre-suit claim. One additional note for using the diagrams: the venue of a car accident lawsuit usually will be the county in which the accident occurred.
A map of Florida's District Courts of Appeal can be found here.
See below for a map of counties in the state of Florida.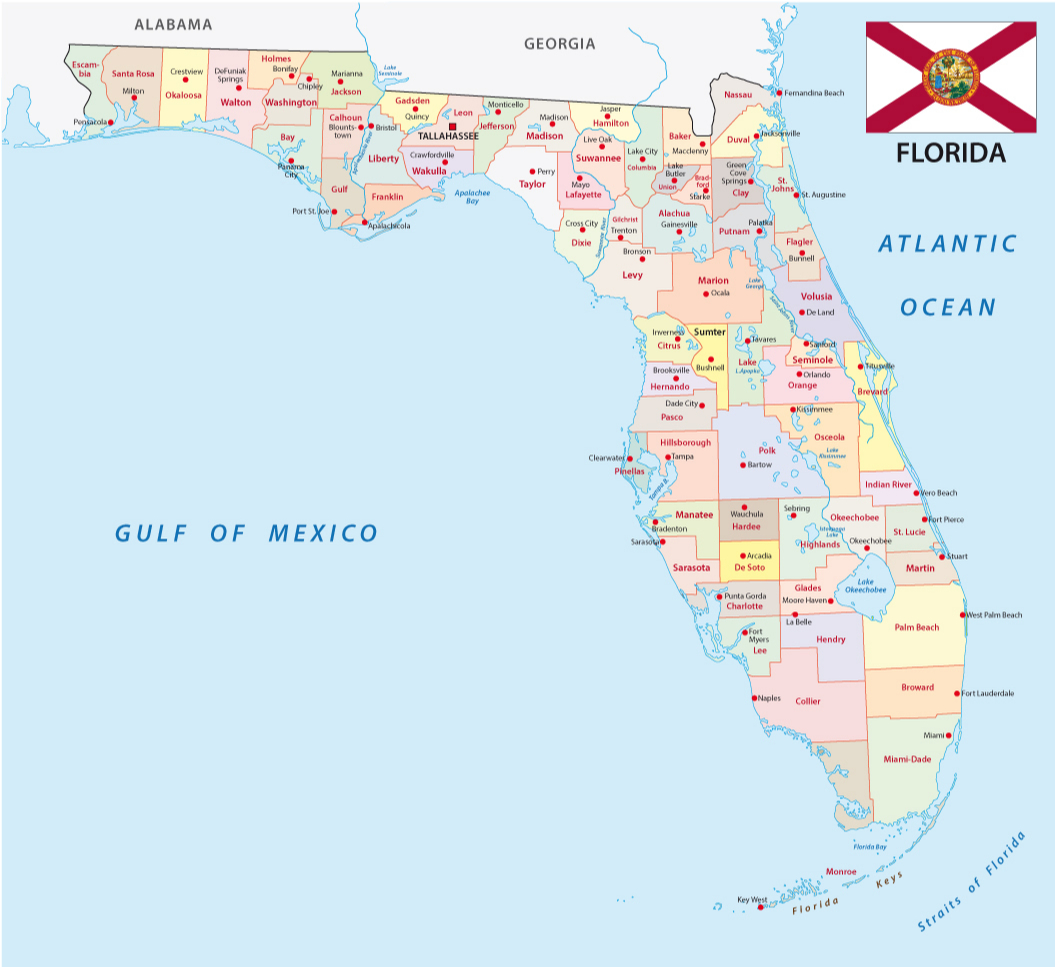 Photo: Shutterstock/Rainer Lesniewski