Incentivizing Customers In States Banning Vaccine Passports
Incentivizing Customers In States Banning Vaccine Passports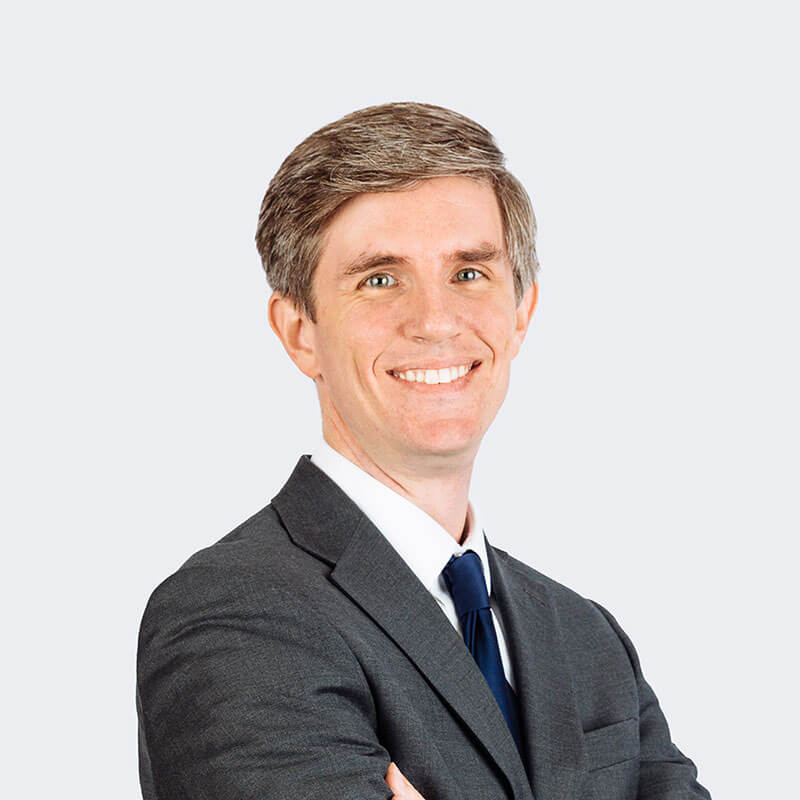 Businesses across the nation are implementing measures to ensure that their customers have been vaccinated.
According to the latest available data from the Centers for Disease Control and Prevention, over 120 million Americans are fully vaccinated against COVID-19 and over 150 million Americans have received at least one dose of the Pfizer Inc. or Moderna Inc. vaccines.
In light of the growing number of vaccinated Americans, and as the country shifts into a new — and hopefully final — phase of the COVID-19 pandemic, businesses are promoting the public health and the safety of their employees.
For example, Norwegian Cruise Line Holdings Ltd. is planning to require all guests and crew members be fully vaccinated when sailing resumes in July of this year.
The federal government has yet to provide clear guidance on what businesses should do to determine if an individual has been vaccinated or how businesses can avoid running afoul of federal anti-discrimination laws like the Americans with Disabilities Act or Title VII of the Civil Rights Act.
In the meantime, state governments are handling the issue of vaccine passports in their own way. In fact, more than 10 states have taken some position on the viability of vaccine passports.
For example, the New York State Department of Health has implemented the Excelsior Pass, a free mobile phone application that allows users to show a pass, similar to a mobile airline boarding pass with a quick response code that can be scanned to show proof of a negative COVID-19 test result or proof of vaccination.
Florida and Texas Governors Issue Executive Orders Making Vaccine Passports Requirements Illegal
On the other hand, some states have made the vaccine passport requirement illegal.
The governors of two states, Florida and Texas, have recently passed executive orders banning vaccine passport requirements in the name of protecting the health, privacy and civil rights of their citizens.
In Florida, Gov. Ron DeSantis has issued Executive Order No. 21-81, which prevents Florida governmental entities from issuing "vaccine passports, vaccine passes, standardized documentation for the purpose of certifying an individual's COVID-19 vaccination status to a third party."
Additionally, the executive order prevents all Florida businesses from "requiring patrons or customers to provide any documentation certifying COVID-19 vaccination … to gain access to, entry upon, or service from the business."
The order goes on to direct all state agencies in Florida to ensure that businesses comply with this order and also provides that all businesses in Florida must be in compliance with the executive order to be eligible for grants and contracts with the state.
In addition to the health, safety and civil rights bases, the Florida order also states that it is being enacted as it is "necessary to protect … the free flow of commerce within the state."
Meanwhile, Texas Gov. Greg Abbott has issued Executive Order No. GA35, which is narrower in scope than its Florida counterpart, as it only applies to government entities and private entities that receive public funding.
The Texas executive order prevents any and all of the state's agencies and political subdivisions from creating any rule that would mandate that an individual provide proof of vaccination as a condition of receiving service or entering any place and also prevents any Texas governmental entity from compelling any individual to be vaccinated.
The Texas order also prevents any public or private entity "that is or will receive public funds" from requiring that an individual show proof of vaccination in order to obtain services or enter an establishment. Unlike its Florida counterpart, the Texas order does not clearly state what powers the state has to enforce this order or who can enforce it.
In Florida, DeSantis has issued the executive order pursuant to the state's constitution, which gives the governor the power to issue executive orders generally, and also under Florida's Emergency Management Act. The Florida law gives the governor broad powers to issue executive orders to create rules, suspend rules, issue orders and direct the executive agencies during states of emergency.
Thus, under the Florida law, the governor arguably has the legal authority to direct state agencies, to act within their legal authority to enforce the order. In fact, the order itself states that any law which "restricts a Florida agency from requiring compliance with this order as a condition for a license, permit, or other state authorization," is suspended.
Reading Florida's Emergency Management Act and the Florida order together, it is possible that a business that fails to comply with the order may receive administrative fines, suspension or revocation of licensing, or the inability to receive a necessary permit.
Despite these executive orders, many businesses are seeking to implement vaccine requirements, including businesses based in Florida and Texas.
For example, Norwegian Cruise Lines has implied that they may not be able to dock their ships in Florida due to its vaccine passport restriction. Therefore, it is expected that legal challenges to the Florida and Texas executive orders will be brought.
Florida's order is expected to face more legal challenges, as it clearly directs Florida executive agencies to enforce the order and because it applies to all businesses, regardless of whether they receive public funding.
Potential Legal Challenges to Florida's Executive Order regarding Vaccine Passports
One potential legal challenge to Florida's order is that DeSantis has exceeded his authority under Florida's Emergency Management Act. Despite the governor's broad power under this law when a state of emergency is declared, challengers may argue that the governor exceeded his authority under the act by banning private businesses from implementing vaccine passport requirements.
Challengers may argue that the ban on businesses requiring proof of vaccination is too detached from actually protecting Floridians from COVID-19, the cause of the current state of emergency. On the other hand, however, the governor has broad powers under the act, including the power to create rules to combat COVID-19.
Challengers may also assert that the order impermissibly violates Floridians' property rights.
Indeed, if a Florida state agency were to suspend or revoke a business' license because of the business' noncompliance with Executive Order No. 21-81, the agency would have to provide some form of due process, e.g., notice and a hearing, prior to the revocation or suspension of the license.
Failing to comply with these procedural requirements may very well violate the business' property rights. Additionally, businesses that entered into contracts with the state prior to the executive order being issued will likely argue that the state cannot invalidate the contract because of noncompliance with the executive order because the executive order had not been issued when the business and state entered into the contract.
At the very least, businesses should be able to argue that they should receive compensation for services they performed under the contract prior to the issuance of the Florida order.
Other Limits to Vaccine Requirements
State executive orders are not the only potential impediments businesses face in enacting vaccine requirements.
Indeed, businesses across the country looking to condition providing services on customers providing proof of vaccination should be cognizant of the requirements of the Americans with Disabilities Act, which prohibits discrimination against disabled people, and Title VII, which prohibits discrimination on account of — among other things — religion.
If a business wants to require proof of vaccination, it should consider how it will respond to individuals who cannot take the vaccine because of health or religious reasons.
If a modification exists that that will allow the customer to safely use the establishment despite not being vaccinated, the business should offer the modification to the customer. Simply refusing services or entry to customers who cannot take the vaccine because of a health or religious reason, however, may result in a discrimination claim.
Businesses Avoid Discrimination Claims with Discounts or Perks for Vaccinated Customers
That said, businesses can provide customers incentives to encourage customers to receive the vaccine without running afoul of anti-discrimination laws.
For example, businesses can offer customers who show proof of vaccination the option of not wearing a mask in a manner consistent with recent CDC guidance.
Incentivizing customers to receive the vaccine, rather than conditioning services on having received the vaccine, is likely a safer approach to avoid claims of discrimination.
This article first appeared in Law360 on May 18, 2021 and is republished here with permission from the publication.