Getting to Know LaShawnda Jackson: Trailblazer, Advocate and Teacher
Getting to Know LaShawnda Jackson: Trailblazer, Advocate and Teacher
When LaShawnda Jackson takes her place as the 2020-2021 President of the Orange County Bar Association (OCBA), it won't be the first time that she steps into the leadership role of a bar association, but it will be a first for the OCBA, as Jackson will serve as the first black president in the bar association's 87-year history.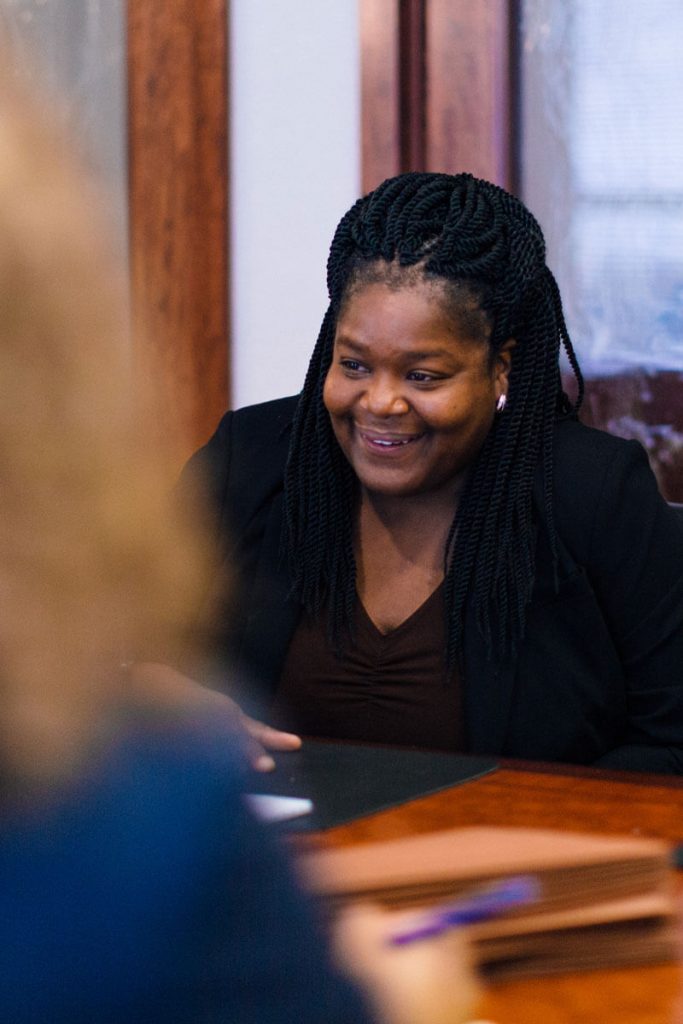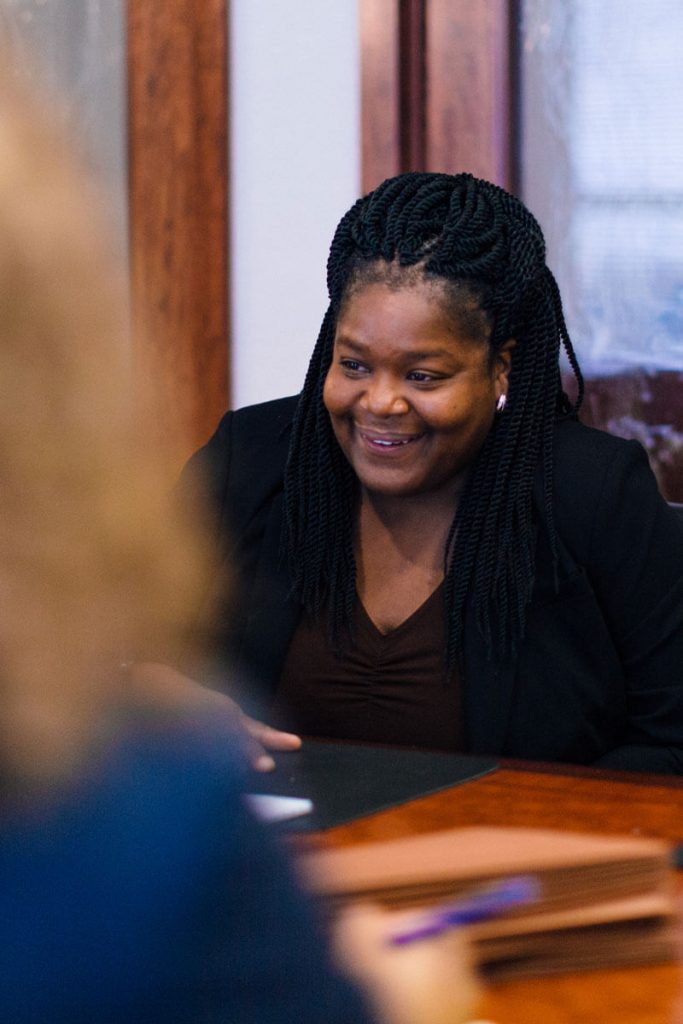 Serving her community and taking on leadership roles is second nature to Jackson, who has been involved in bar service for 16 years. She served on the OCBA Executive Council since 2012, and served as President of the OCBA Young Lawyers Section and as a trustee of the Legal Aid Society of the Orange County Bar Association, Inc. In addition, Jackson served as President of the Paul C. Perkins Bar Association (2006-07) and as President of the Virgil Hawkins Florida Chapter National Bar Association (2018-19).
"LaShawnda understands the importance of establishing structure and processes that extend beyond your leadership. She was determined and successful in doing just that," said the President-elect of the Virgil Hawkins Florida Chapter National Bar Association Kevin C. Allen-Nash, Esq. "One of the many qualities I admire is that she is not looking for the spotlight, but rather how she can make whatever she is a part of better. Which is why I am confident her Presidency at OCBA will be a great one," he continued.
Fearless and Dedicated to Meeting Client Needs
"You don't get to where LaShawnda is without hard work and focus," said one of RumbergerKirk's founding partners, Bud Kirk. "I'm so impressed by her talent, abilities and giving nature," he added.
A fearless trial attorney, Jackson built a successful casualty and product liability litigation practice at RumbergerKirk while maintaining her service to bar activities. She joined the firm 18 years ago after participating in the Summer Associate Program. Jackson was later elected to partner in 2011.
"Part of what makes LaShawnda so successful in trial is that she's articulate, thoughtful, and fast on her feet," said Orlando partner Scott Kirk, who has tried several cases with Jackson, and served as one of her early mentors at the firm. "Her quick thinking serves her very well when cross examining and she has unparalleled knowledge of the evidence code," he added. "But, what really sets her apart, is how every client I've ever introduced to her, adores her. She knows how to build strong relationships by understanding and meeting client needs."
In addition to understanding and meeting client needs, Jackson also understands and relates well to the jury. She's very careful about her approach and uses language, analogies and experiences to which they can relate. In an interview with Florida Trend magazine, she explained her process. "A lot of litigators, when they talk to juries, overlook that jurors are people—everyday common people. In my head, I sit down and talk to someone from my small town where I grew up and tell them about the case."
An Inspiration to Orlando's Youth
While Jackson is an aggressive litigator who represents her clients to the very best of her ability, she always finds time to encourage young people in the community to develop and explore their interests, work hard and reach for their dreams.
Through the Junior League of Greater Orlando's MAGIC (Mentoring Adolescent Girls to Inspire Change) program, Jackson mentors young girls detained in the local juvenile detention center who await sentencing or admission into a treatment program. "In talking with the girls about my job, or telling them my story, I remind them that we all come from different places, but to take advantage of the opportunities you do have. I tell them to stay inspired and have a plan. I had to sacrifice time and long hours of studying, but it was worth the sacrifice," she said. "It's also important to surround yourself with good people and aim for your dreams."
"I always say, 'no pain, no gain.' Sometimes you go through things to get you where you need to be. The journey isn't always easy, but it is worth it," she added.
Motivated to Succeed
No stranger to barriers and obstacles, Jackson was just three years old when her father was shot and killed by her biological mother. After her mother's arrest, she was raised by her father's sister, whom she calls "mom" and grew up outside of Titusville in Mims, Florida. "I saw so many people on the wrong side of the law. I wanted to be on the right side of the law. My biological mother was 19 years old when I was born, and I was her fourth child. I was not going to do that."
Equipped with that powerful motivation, and the desire to make her father proud, Jackson worked hard to succeed in school. In high school, Jackson's American Government teacher and mentor pointed her on the path to law. Her teacher, Mrs. Johnson, told Jackson that she had a 'big mouth' and should be on the mock trial team. While Jackson admits she had no idea what the mock trial team was, she was intrigued by the compliment. Jackson found her calling and a use for her fast talking and big personality. She was given the nickname "Bullets" from Brevard County Court Judge John Dean Moxley after firing questions at a witness so quickly during one competition.
In addition to the mock trial team, Jackson played basketball and won state titles in the track and field events shot put and discus in high school. While she might have been able to earn athletic scholarships to attend some smaller colleges, Jackson had her eyes on the University of Florida. She earned 13 academic scholarships to attend the University of Florida and also competed in shot put and hammer throw on the track and field team. After graduating, she continued on to law school at UF.
Pay it Forward Attitude
Jackson has a "pay it forward attitude" when it comes to helping kids. "People took time for me when I was young, so I have a hard time saying no if it has anything to do with kids," she admitted.
One great example is the role she plays each year when Freedom High School students participate in an educational law program at RumbergerKirk. The program is a partnership with Allstate Insurance Company and Street Law, Inc. and serves to give the students a glimpse into the legal field.
"LaShawnda heads up the contracts portion of that program, which includes a role-playing exercise in which the students are asked to act as attorneys consulting a client during a contract dispute. During the fictitious dispute between the Amway Center and Beyoncé, LaShawnda teaches the students with her amazing energy and passion all while wearing a "Free Beyoncé" t-shirt. Of course, the kids love her," said Sally Culley, Administrative Partner of RumbergerKirk's Orlando office.
"LaShawnda challenges those around her to strive for and achieve excellence in their practice and their lives," said RumbergerKirk Orlando partner Skip Eubanks. "She willingly gives of her time and experience to encourage and give others their best opportunity for success." A characteristic that Jackson will undoubtedly bring to her leadership term at the OCBA.
This article was provided to the Orange County Bar Association for inclusion in "The Briefs," July 2020 issue.