Larry Smith Featured in The Florida Bar's Path to Unity Program
Larry Smith Featured in The Florida Bar's Path to Unity Program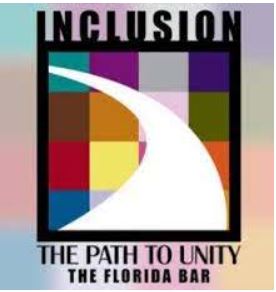 The Florida Bar Diversity and Inclusion Committee's Path to Unity program is a traveling legal history project that tells the story of the Bar's journey from its segregated past to one of inclusion today. It highlights five trailblazing Florida lawyers whose significant contributions paved the way for others based on their achievements championing race, gender, ethnicity, sexual orientation, and disability issues.
Portraits of each of the five lawyers were painted by student artists and will be displayed at courthouses throughout the state over the next year. In addition, presentations will be made by local voluntary bar associations and civic groups. The project also includes a youth educational portion where volunteer lawyers will provide tours students who will hear the stories of each of the five lawyers alongside the history of the U.S. Constitution and its amendments, federal laws, and U.S. Supreme Court rulings and how they affected racial and gender equality as well as civil, disability, and sexual orientation rights.
According to committee Chair Charlie Ann Syprett, the goal is to inspire young students—especially those underrepresented in the field—to pursue a career in the law.
The five Floridians being honored for breaking barriers of race, gender, ethnicity, sexual orientation and disability are:
James Weldon Johnson (1871-1938)– the first Black person admitted to The Florida Bar after examination by three lawyers and a judge. He wrote the poem "Lift Every Voice and Sing" in 1900 that his brother set to music and became referred to as the Black national anthem.
Anna Brenner Meyers (1896-1983) – the founding member and first president of the Florida Association of Women Lawyers (now the Florida Association for Women Lawyers). She had careers as a nurse and then a teacher in New York City before moving to Miami to practice law in 1936 after graduating from the Brooklyn Law School of St. Lawrence University.
Judge Mario Goderich – the first president of the Cuban American Bar Association and the first Hispanic/Cuban American to hold all of his judicial posts. He first began practicing law in Cuba in 1957 before immigrating to Miami in 1961. Although he graduated law school in 2 ½ years, it took another three years before he could become a citizen and then join The Florida Bar. He was admitted in 1969.
Larry D. Smith – a tireless advocate for the LGBTQ community and the first openly gay member to serve on the Supreme Court Commission of Florida. Smith organized the Central Florida Gay and Lesbian Law Association, the first LGBTQ Bar association outside of South Florida, and is a past president and received the Diversity Leadership Award from the American Bar Association Section of Litigation in 2013 and in 2016 received The Florida Bar's G. Kirk Haas Humanitarian Award.
James Kracht – a blind and fierce advocate for blind lawyers in Florida and past president of the Florida Council for the Blind, who helped organize The Florida Bar's first CLE seminar about lawyers with disabilities. In 2005, he was among those urging the state to require that any new voting systems be accessible for those with vision, hearing and mobility disabilities.
"I am humbled to be in the company of such great leaders," said Larry Smith. "The Path to Unity Program recognizes that a small voice, raised with sincerity and persistence, can make a big difference. If I inspire even one young student to aim higher, feel a greater sense of belonging, or find their own voice for change, then all my work will have been worth it."
The Path to Unity tour began earlier this month in Jacksonville, home of one of the featured lawyers, James Weldon Johnson. Partner Jennifer Smith Thomas unveiled her father's portrait during the ceremony. View the virtual unveiling ceremony in Jacksonville.
The tour will be in Orlando from November 8-19, 2021 at the Orange County courthouse. The Orange County Bar Association Diversity & Inclusion Committee is hosting a reception and portrait exhibit on Wednesday, November 10 at 6 p.m. in the OCBA center. Learn more or RSVP.
Other tour locations include courthouses in Volusia County, Hillsborough County, Pinellas County, Manatee County, Sarasota County, Palm Beach County and more.
To support the Path to Unity and make a donation, contact Tameika Wright, The Florida Bar Diversity & Inclusion Program Coordinator or Charlie Ann Syprett, CDI Chair.