LaShawnda Jackson Becomes the First Black President of the Orange County Bar Association
Orlando partner LaShawnda Jackson has taken the helm as president of the Orange County Bar Association (OCBA) in Orlando. Jackson is the first black president to serve the OCBA since it was established in 1933.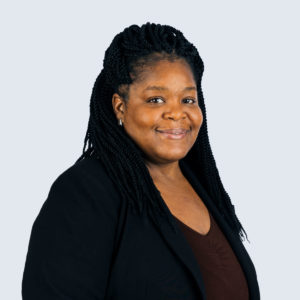 Jackson has been a member of the OCBA executive council since 2012, and has served as president of the OCBA Young Lawyers Section and as a trustee of the Legal Aid Society of the Orange County Bar Association, Inc. Jackson, who practices in the areas of casualty and product liability, received her law degree from the University of Florida. Jackson has also held the position of president for other diverse professional organizations including the Paul C. Perkins Bar Association and the Virgil Hawkins Florida Chapter National Bar Association, as well as holding committee positions for the National Bar Association.
Jackson says, "I am truly honored to step into the role of President of the Orange County Bar Association. We are in the midst of unprecedented times that will undoubtedly result in challenges and changes for legal professionals in the months ahead. I look forward to ensuring that the OCBA remains the essential link to important information, resources and camaraderie in the Ninth Judicial Circuit."
"We are extremely proud of LaShawnda's hard work and dedication to the legal community," said RumbergerKirk's Managing Partner Frank Sheppard. "LaShawnda continues to do great things for the Bar while maintaining a vigorous case load and managing a large team. We know that the OCBA will thrive in LaShawnda's capable hands."
Media Coverage
Orlando Weekly, "LaShawnda K. Jackson becomes first Black president of the Orange County Bar Association"
Orlando Sentinel, "Orlando lawyer becomes first black president of Orange County Bar Association"
Orlando Business Journal, "RumbergerKirk partner becomes Orange County Bar Association's 1st black president"
Florida Bar News, "Jackson Becomes First Black President of the Orange County Bar Association"
WESH-2 News, "Orange County Bar Association names first black president"
Florida Courier, "Orange County Bar Association Names First Black President"
Orlando Sentinel-People on the Move
Orlando Business Journal, "Bar association's new president shares her goals, challenges and more"