New RumbergerKirk Associates are Sworn In to Practice Law
New RumbergerKirk Associates are Sworn In to Practice Law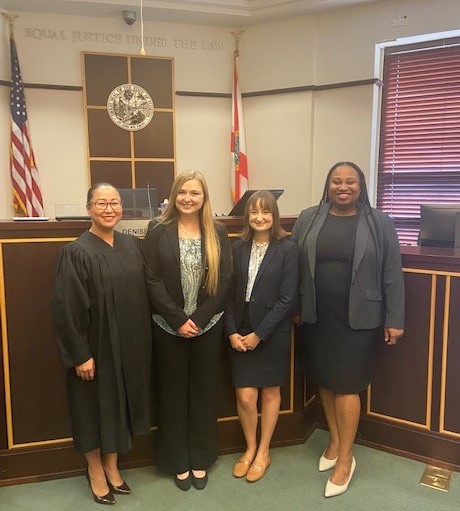 RumbergerKirk's newest associates, who received notice that they passed The Florida Bar exam earlier this week, have been sworn in to practice law. Orlando office associates Mary Hudson and Hannah Klonowski were sworn in by Judge Denise Beamer of the Ninth Judicial Circuit Court. Madison Buckley, also in the Orlando office, joined for the oath, but was sworn in the day prior by a good family friend, Nancy Snook. Miami associate Jordan Benatar was sworn in by Chief Judge of the Eleventh District Circuit Nushin G. Sayfie.
Madison will be working with the casualty litigation team, representing clients in motor vehicle accident liability claims involving personal injury, wrongful death and property damage cases. She graduated from the University of Florida Levin College of Law.
Mary is also a graduate of the University of Florida Levin College of Law. She will be focused primarily on warranty and lemon law, working on the defense of claims involving breach of warranty, the Magnuson-Moss Warranty Act and Lemon Laws in Florida.
Hannah is a graduate from the Stetson University College of Law and will focus her practice in the areas of employment and professional liability. In her work, she will assist public and private employers against employment related claims including discrimination and wrongful termination as well as assist professionals from a variety of industries against claims of malpractice.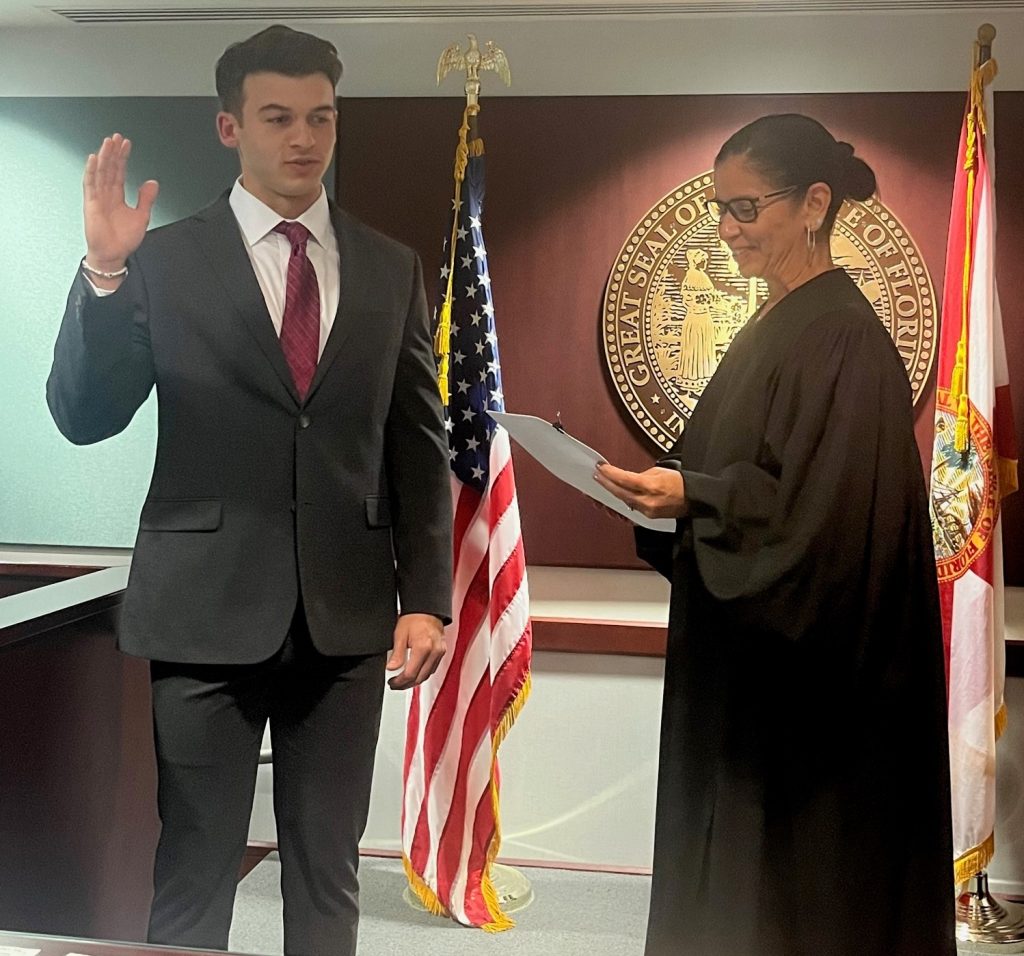 Jordan will begin his practice in the areas of construction and casualty litigation were he will assist with construction defect claims and disputes as well as personal injury and premises liability matters. He graduated from the University of Florida Levin College of Law.
All four of the new associates participated in the 2022 RumbergerKirk Summer Associate Program.