RumbergerKirk Helps Build Trial Skills at the 4th Annual Women's Litigation Skill Program
RumbergerKirk Helps Build Trial Skills at the 4th Annual Women's Litigation Skill Program
The Miami-Dade Chapter of the Florida Association of Women Lawyers held its Fourth Annual Women's Litigation Skills program on Thursday and Friday, September 15-16. Scott Sarason, Administrative Partner in RK's Miami office, along with many other distinguished members of Miami's legal community, participated as witnesses in the mock trial and provided critiques to the attorneys participating.
Women lawyers participating in the event obtained hands-on training on how to direct and cross examine, handle expert witnesses on direct and cross examination, and gave opening and closing arguments.
Scott is dedicated to mentoring the next generation of female attorneys both at RK and beyond. "I'm committed to cultivating each generation of lawyers to be passionate about being a trial lawyer while maintaining the highest standards of professionalism," said Scott. "It was a pleasure to participate in this program to help sharpen the litigation skills of our next generation of women attorneys," he added.
Two of RK's own attorneys participated in the mock trial including partner Nicole Sieb Smith and associate Victoria San Pedro Madani.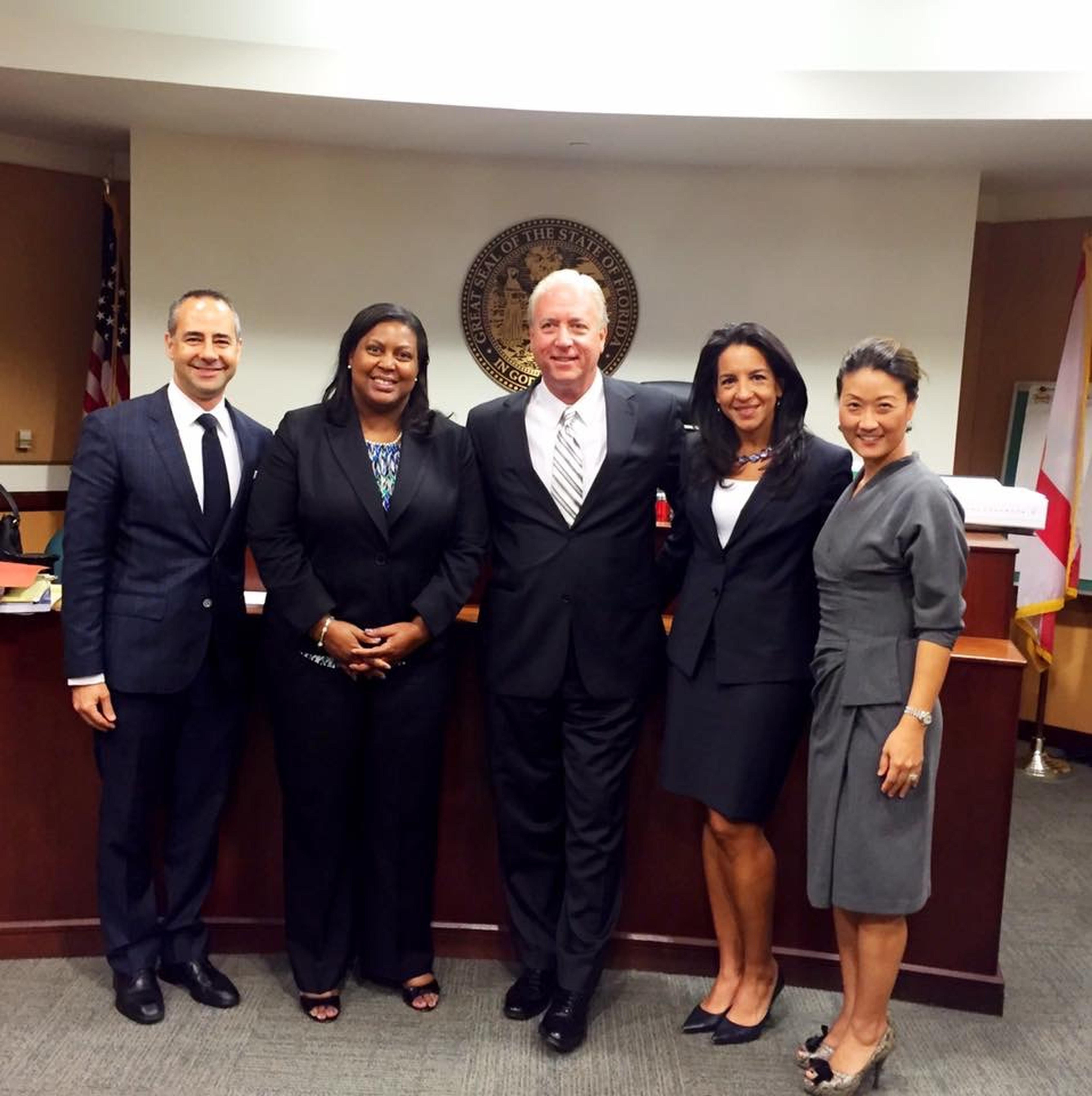 Left to Right: Russell Dohan, (Goldbert & Dohan), Detra Shaw-Wilder (Kozyak Tropin & Throckmorton), Scott Sarason (RK), Judge Beatrice Butchko, and Katie Phang (Berger Singerman) lend their expertise to attorneys participating in the 4th Annual Women's Litigation Skills program hosted by the Miami-Dade Chapter of Florida Association of Women Lawyers.