Rumberger's Cookin' Counselors Heat Up Birmingham
Rumberger's Cookin' Counselors Heat Up Birmingham
RumbergerKirk Participates in the 14th Annual Exceptional Foundation Chili Cook-Off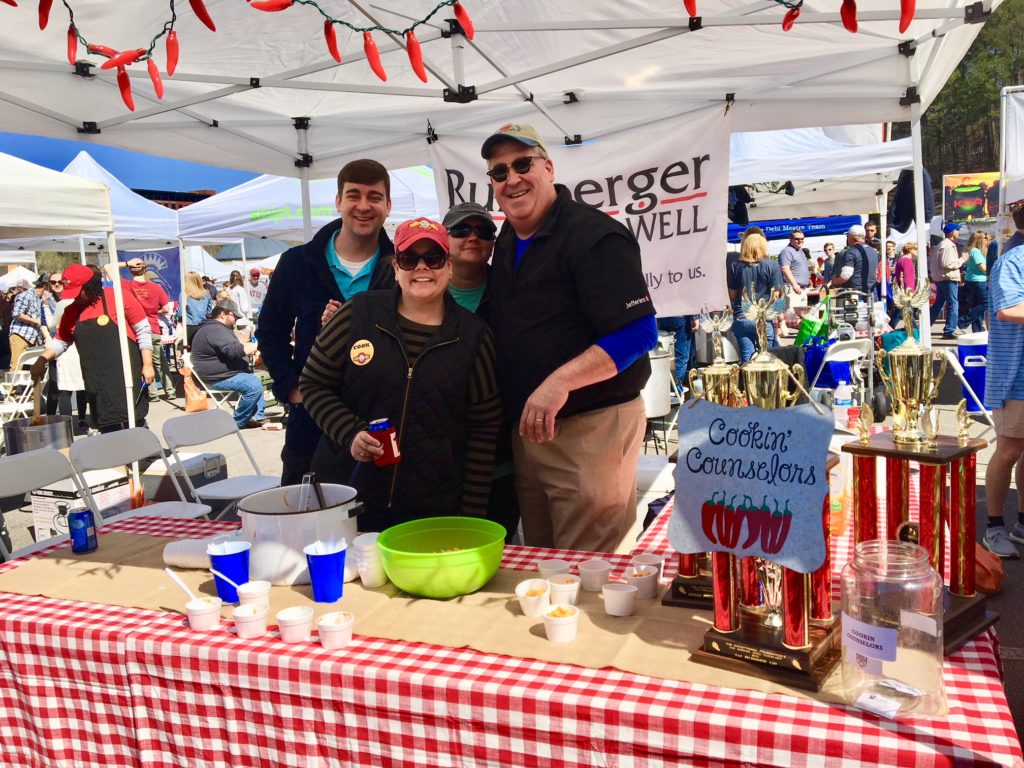 The smell of chili was in the air last weekend at Brookwood Village where Birmingham employers took part in a friendly competition for a great cause, the 14th Annual Exceptional Foundation Chili Cook-Off. RumbergerKirk has been an active sponsor and participant in the annual event for the past several years, and while the team has won 3 trophies in the last 5 years, they didn't bring one home on Saturday.
Special thanks to Rumberger's Cookin' Counselors Scott Williams, Rebecca Beers, Fred Clarke and Leah Downer for their valiant effort!
"Everyone is really a winner," said Scott Williams. "It's a beautiful day to spend time with family, friends and clients while supporting a great organization," he continued.
The Chili Cook-Off is The Exceptional Foundation's largest fundraiser of the year. Proceeds from this event are a significant source of funding for programs at The Exceptional Foundation where they strive to meet the social and recreational needs of individuals of all ages that are mentally challenged.
Year after year, the event draws bigger crowds and more teams and this year was no exception. With more than 140 teams competing for the top spot, competition was hot! More than 12,000 attendees taste-tested the many recipes and voted for their favorite flavors.