RumbergerKirk Employees Remember Overseas Troops this Memorial Day
RumbergerKirk Employees Remember Overseas Troops this Memorial Day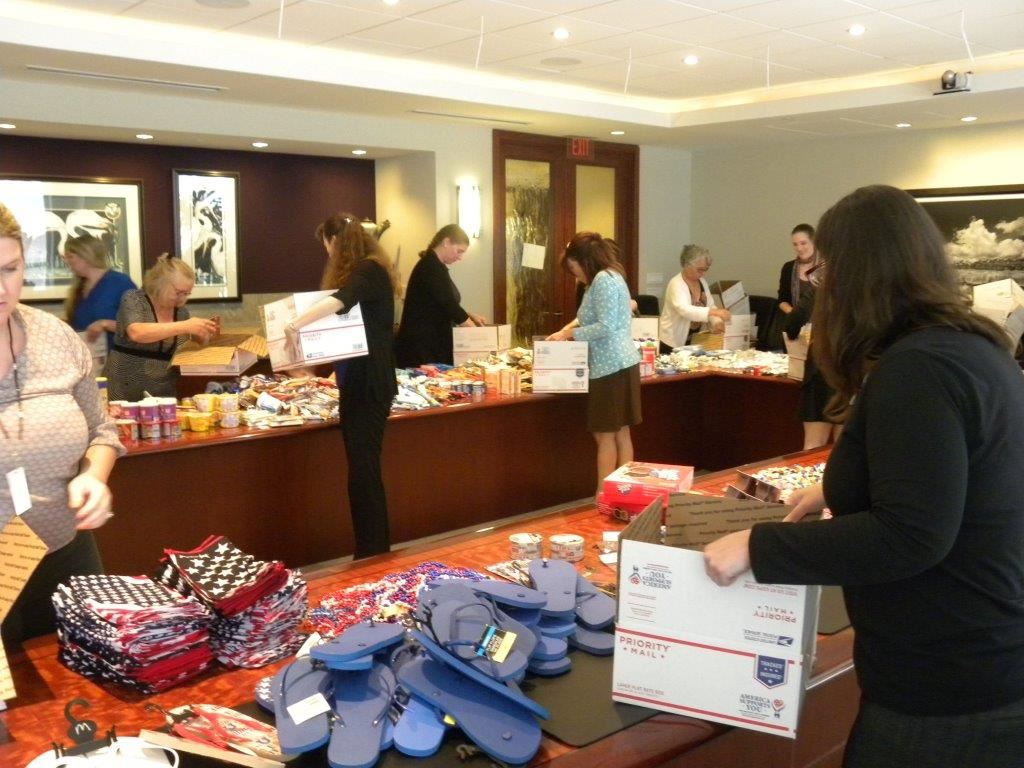 A tradition since 2009, this shipment marks the 32nd time the firm employees have pulled together to send care packages to troops overseas. Every RK office participated in this effort from Birmingham, to Tallahassee and from Orlando and Tampa to Miami. Packages include donated items including essential items such as socks and foot powder, personal hygiene items such as razors, wet wipes, lip balm and travel sized body wash, deodorant and shaving gel. In addition, there are snacks, magazines and books. This time, packages are topped with patriotic bandanas and other red, white and blue items to show support and American pride for the Memorial Day holiday.
"We sent boxes to seven different troops," said Lisa Griffin, a legal assistant at the firm. "Most of the contacts we send to are connected in one way or another with the firm, but this time we included Morganne Oyler and her troop. She's the sailor we learned about from a news report after the box of presents she sent from Dubai was stolen off her family's porch," explained Lisa.
RK employees were moved by the family's story and decided to help. It turns out Morganne is deployed on the USS Harry Truman, currently stationed in the Persian Gulf. The deployment has been extended for an additional month so the ship can continue supporting the airstrikes against ISIS in the Middle East. "We were happy to include her and her shipmates with this latest round of packages," said Lisa.
In addition to the firm's staff, many of the firm's business partners assist with donations and packing the boxes including Orange Legal, Mateer Harbert and Camoflauge Dave's in Daytona Beach.