Troops Receive Valentines Care Packages From Rumberger
Troops Receive Valentines Care Packages From Rumberger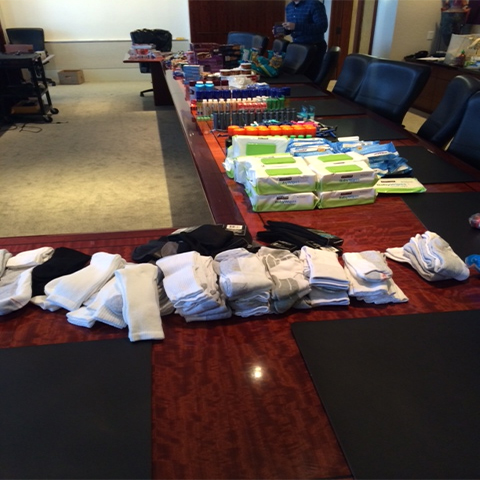 At RumbergerKirk, giving back to the community and members of our military is a huge part of our culture. Attorneys and staff spend months gathering some of the items that we all tend to take for granted, while our troops in remote parts of the world often go without. Hundreds of travel size toiletries, candy, snacks, magazines, clean socks, coffee and other goodies are collected and shipped out every couple of months to different military units.                
 Most of the boxes shipped include some sort of theme pertaining to an approaching holiday. Below is a photo from some troops who received last year's Independence Day packages. "They really did a lot to improve morale and put a smile on everyone's faces" said Jessica Matthews, in a thank you email to Rumberger.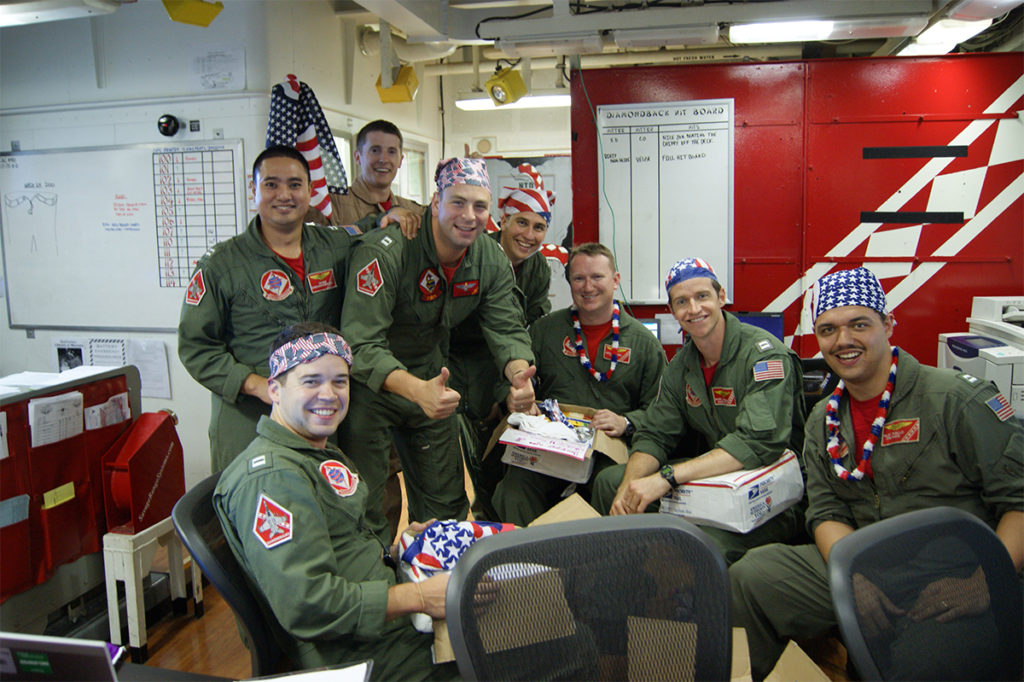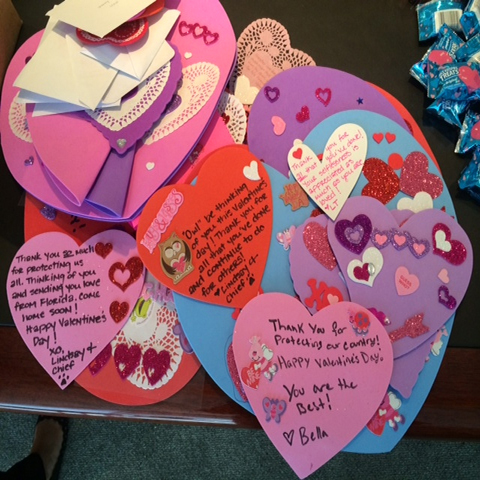 The most recent shipment sent on February 3, 2015 was themed for Valentines Day in which 70 care package boxes went out to 12 different military units. In the weeks leading up to the Valentines Day pack and ship, Rumberger staff took home cards and decorated them to be included in each box, along with candy hearts and chocolates.             
Lisa Griffin, assistant to Managing Partner Frank Sheppard, rallies employees and sends reminders to donate, grab a couple of travel sized shampoos while shopping and always shares the feedback that is received from the military personnel. "When I send the thank yous, it really tugs at people," said Lisa. "When I can make it personal with a photo or background story of someone, that helps to make it real and personal for all of us.  It is always amazing to me how it all comes together.  We always have enough goods and somehow enough postage to cover it all." Below are pictures of a card and Deployment Medal that is given to troops for Operation Enduring Freedom. The Medal was sent to Rumberger to keep as a reminder of the many thanks from the troops that were supported by the December Holiday shipment.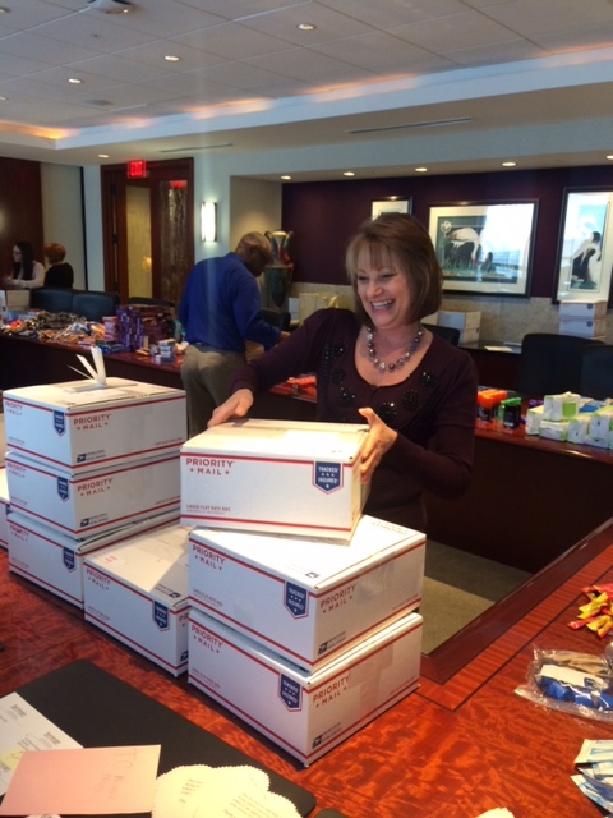 Lisa began organizing the Rumberger Pack and Ships in the Fall of 2009, when her son, Ben, was deployed to Iraq. Lisa was sending personal care packages to her son weekly when Ben told her about several Marines close to him that were receiving little to no mail. She knew then it was time to get these care packages out on a larger scale. That is when the Rumberger family stepped in and started donating and making shipments to not only Ben's unit, but many others. "We all knew he wasn't alone," she advised. "There were lots of service people who could benefit from a care box shipment." The first shipment was a success, and the Marines who received the boxes were very excited to receive them. "I was hooked and so were a lot of others. We have supported literally hundreds of service people with our more than 30 shipments."
Lisa encourages all of Rumberger's five offices to participate, and coordinates with each office when it is shipping day. The boardroom in the Orlando office is used to form an "assembly line" style set up where Lisa invites Rumberger attorneys and staff to participate in packing and customizing each box that is shipped.
RumbergerKirk's Pack and Ship is just a small way we can say thank you to the men and women fighting for our country. A seemingly small office collaboration makes for a big smile on those who are needing it the most.