Confessions of an Associate Attorney: Besides Money, How Else Can You Keep Me?
Confessions of an Associate Attorney: Besides Money, How Else Can You Keep Me?
Investing resources into associate attorneys is more important now that it has ever been, but with that statement comes a caveat: it goes beyond simply offering higher base salaries and bonuses.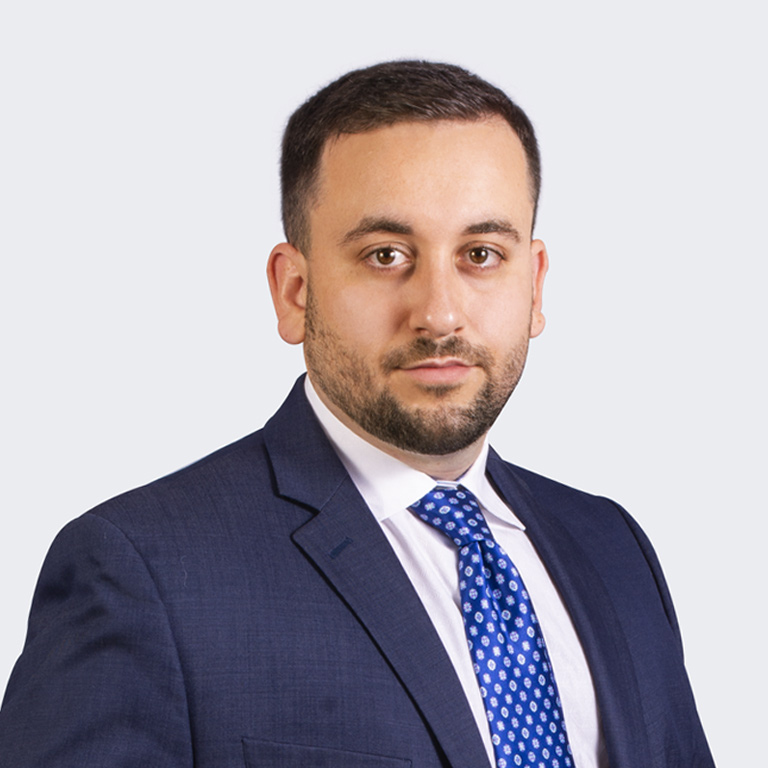 The COVID-19 pandemic changed the world in many ways. One such change is tearing through the legal industry like a tsunami—the legal job market for associates is hotter than ever. In turn, law firms are doing everything they can to recruit and retain top talent. If done wisely—this investment will pay off dividends when that valued associate develops professionally, stays productive, and actually makes it down the path to partnership without burning out.
Investing resources into associate attorneys is more important now that it has ever been, but with that statement comes a caveat: it goes beyond simply offering higher base salaries and bonuses. Many law firm leaders still don't believe the cliché "it's not all about the money," even when it comes from the mouths of young attorneys but is true in many cases. While no one will complain about getting more money, to these younger generations, there is much more to career satisfaction, and it behooves firm leadership to pay attention and take action.
Mentoring—The Collective AND Individual Level
In order to be the best you can be, you need to learn from those with experience. Mentoring, however, goes beyond simply shadowing an experienced attorney—it needs to be implemented in a scaled method ranging from group learning to one-on-one training.
In my firm, every month, associates across all offices gather for an hour-long lecture in a program dubbed "Associate College." The presenters range from partners at the law firm with specialized knowledge to third-party, nonlawyer professionals with legal industry experience. Topics are selected by popular demand directly from the associates and range from critical practical lessons (like "How to Prepare a Witness for Deposition") to mental health programs that educate associates on positive habits they can employ each day to decrease stress levels and increase productivity. These broader-scaled opportunities serve as a useful class for young attorneys to take advantage of during business hours. Regardless of whether the lecture serves as a lesson or a refresher, associates appreciate the chance to learn—knowledge is power.
Every week or every other week in some offices, our attorneys gather for a luncheon. Typically, at each luncheon, an associate presents on recent case decisions that are relevant to the firm's clients and practice. The firm-sponsored lunch is an easy opportunity for younger lawyers to ask questions of any kind to an audience comprised of experienced attorneys across all practice areas, and for all attorneys to share new developments in the law and in their respective practices. This is a great example that allows for a level of mentorship that one-on-one shadowing cannot possibly account for—an opportunity to hear public service announcements from others that arise from their cases or recent relevant court decisions. War stories often provide a blueprint for how to avoid messy situations, while tales of victory emphasize tactics to embrace and tricks to add to the arsenal. Such collective mentoring is critical in career development.
Of course, the "old-fashioned" style mentoring that resembles that of an apprenticeship should play a role as well. There are always lessons to be learned from an experienced mentor that is available to a younger attorney on any given day. Daily interaction and check-ins create a human bond that yields invaluable professional tutelage. That bond also opens the door to more fulfilling conversation not just about work, but how to advance a career—it is invaluable to have a professional mentor in your life that you can approach with questions about pretty much anything.
All of these forms of mentorship—from group settings to individualized approaches—when offered together, can render enough of an impact on a young attorney's career to justify staying at a firm when being courted by other firms offering larger salaries.
Emphasizing Comradery and Collaboration
The opportunity to develop comradery among peers is critical—if you like the people you work with, the workday does not feel like a chore. Aside from interacting at the office, holding monthly events and luncheons amongst associates during and outside of business hours encourages younger attorneys to go out and interact with their cohorts in a more relaxed environment. It builds their community, it creates their tribe. People learn about each other and their common interests a little bit quicker over a glass of wine or while throwing axes at a wood wall. The bonds that are formed have a positive impact on office culture and also lead to more collaborative efforts on work-related assignments that do not feel forced.
Autonomy
One of the issues many young associate attorneys face is a lack of autonomy. Associates with enough experience to handle many aspects of a case are often left on the sidelines as partners handle depositions and hearings. The best way to learn a trade is to get thrown into the fire. Increased responsibility builds confidence and the feeling of inclusion as part of a team. While no one is encouraging a first-year attorney to handle a case from inception to resolution right away, it is important to gradually allow for such autonomy when the associate is ready. There are plenty of pre-trial elements of a case that would be better served with associates at the helm and are good opportunities to learn in moving a case forward. Autonomy also includes direct access to clients. If you want to show your associates that you're interested in developing their careers, allowing them to interact with clients grants them the opportunity to build relationships, manage expectations directly, and keep them engaged knowing their efforts are being seen.
The New Approach to Office Life
The last two years has taught the legal profession a hard truth—modern technology makes it possible to practice law outside of the confines of the office. Should we do away with offices entirely? Absolutely not. But the idea of spending hours commuting every weekday has become antiquated. Adoption of a hybrid work schedule that gives associate attorneys the option to work from home a couple of days a week has dramatically improved the work/life balance felt by many.
While some may advocate for it, going fully remote comes with the significant risk of minimizing opportunities for mentorship, relationship-building and learning. It may be easier to go about a workday without having to interact with people face-to-face, but face time in the office really does make a difference in how people interact with one another and collaborate. That is why a hybrid model makes the most sense—it splits the difference and taps into the benefits of both in-office and remote work.
Granting additional mentorship, opportunity and flexibility has proven to be a catalyst in recruiting and retaining top-end talent. As the dust settles from the effects of the pandemic, it will be interesting to see how the legal industry continues adapting and evolving as well as changing the perception of law firms as enforcers of rigid internal policies. The "Great Relocation" of talent has to slow down at some point, but what is your law firm going to do in the meantime?
Reprinted with permission from the February 28, 2022 edition of Daily Business Review © 2022 ALM Media Properties, LLC. All rights reserved. Further duplication without permission is prohibited, contact 877-257-3382 or reprints@alm.com.