The firm was kind enough to fly me to Orlando, Florida, the Sunshine State for my orientation and training. As a proud Floridan who once lived in Orlando, "The City Beautiful," I was excited for the visit. After I was seated on the plane, and as I was introducing myself to my seatmate, I met Robin Cutts, RumbergerKirk's Corporate Trainer, who happened to be seated behind me. She and I became fast friends and shared an Uber to the hotel.
We stayed at the Grand Bohemian Hotel Orlando, which was directly across from the firm's downtown office. The hotel was elegant, and from my room, I had a breathtaking view of the Orlando skyline and the lavish hotel pool area. Robin and I took advantage of the hotel dining area and ate dinner together. She told me more about Rumberger's Birmingham office and the training that would occur the next day.
The next morning, I met the other summer associates that will be working in Rumberger's other offices. We enjoyed a welcome breakfast and were introduced to everyone in the Orlando office. Everyone was kind, pleasant, and interested in our interests as students and future attorneys.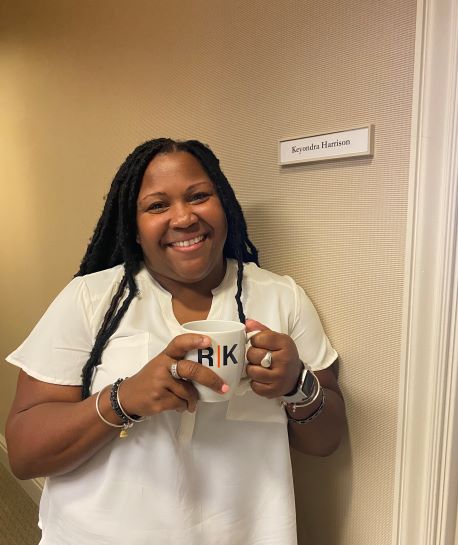 For the next two days, the other summer associates and I received training on keeping time, the internal computer system, what Rumberger's Westlaw package included, and a writing process workshop with a systematic editing component. Also, another summer associate and I were pulled away from a training session to receive our first assignment from two partners in different locations via a Zoom meeting. We were immediately assigned interesting projects to work through.
We also did things that were fun and informative. We went to lunch with two of the firm's associates at a nice restaurant in downtown Orlando, Kress Chophouse. We asked questions, and they were candid and kind. We also went to a happy hour and dinner at the Hall on the Yard. There, everything was delicious, and we had a good time together. Reggie Guillaume, an Orlando associate, took the time to talk to each of us individually about his experiences as an attorney before and after joining the team at Rumberger, and let us know that we could contact him if we ran into any difficulty as our summer progressed.
On Thursday, we each ventured to our respective offices. Gracie Lockett, the receptionist, greeted me on my first day in the Birmingham office. She guided me to my office, which had my name on the nameplate on the side of the door, and once in my office, I noticed a plant on my desk with a lovely welcome note, all of which was so thoughtful.
Julie Potts, an associate who was part of the summer associate program two years ago, gave me a tour of the office and welcomed me. Later that day, there was a welcome lunch where I met everyone in the office, including those who we missed during my morning tour. While I completed more training, watched new employee videos and completed new employee documents, I also attended meetings with current clients and listened to legal strategies.
Additionally, I started working on the research project that was assigned to me while in Orlando. By Friday, I presented the research I had completed for partner Scott Williams and he added two new deliverables to the research that I had completed. It was a great week with kind people and exciting work.