RumbergerKirk created a comprehensive learning opportunity for me and the other summer associates. The firm invests time and valuable resources into its summer associate program: that is my best summation of the last ten weeks. They provided training from seasoned trial lawyers on the essential elements of the life cycle of a case, which culminated in a mock trial in week ten.
I owe a debt of gratitude to partners Scott Williams, Peter Tepley, James Walsh, Rebecca Beers, Craig Alexander, and associates Julie Potts and Fred Clarke for taking time out of their otherwise busy schedules to help prepare me for the mock trial.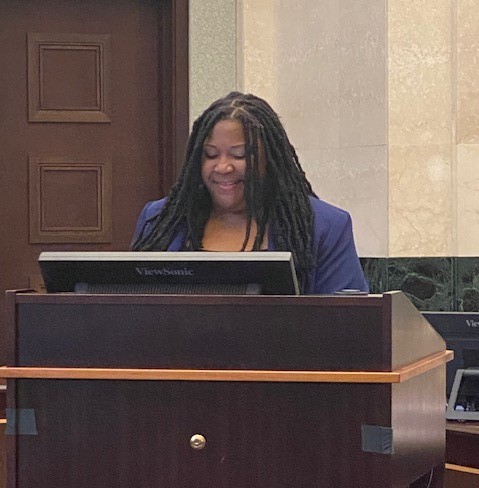 Week nine of my clerkship was mock trial preparation week. It consisted of me aggregating the skills I acquired during the summer through the various seminars and workshops on trial preparation. I drafted and practiced my opening and closing statement and direct and cross-examination. It was a process of taking what I learned to the next level. I was able to experience what the phrase "law is an art, not a science" means. During my practices, I received feedback from the partners and associates in the Birmingham office and made revisions as necessary. I found the process terrifying and exhilarating. It was terrifying because there were so many unknowns, and it was exhilarating because there were so many unknowns.
I flew to Orlando from the Birmingham office on Sunday, July 30, and met the other summer associate in the Orlando office. There, we discovered the final logistical details of the mock trial.
The mock trial was held in Orlando, Florida, in the ceremonial courtroom in the Orange County Courthouse. It started on Monday, July 31, shortly after 9:00 am. I represented the plaintiff and went first. I  was nervous, but all the training and practice kicked in and paid off. I am most proud of my closing rebuttal because it was unscripted. Alejandro, my opposing counsel, said something I did not expect in his closing. I got more comfortable and more confident as the trial progressed. The entire experience was a fun and challenging growth opportunity, and I am better for it.