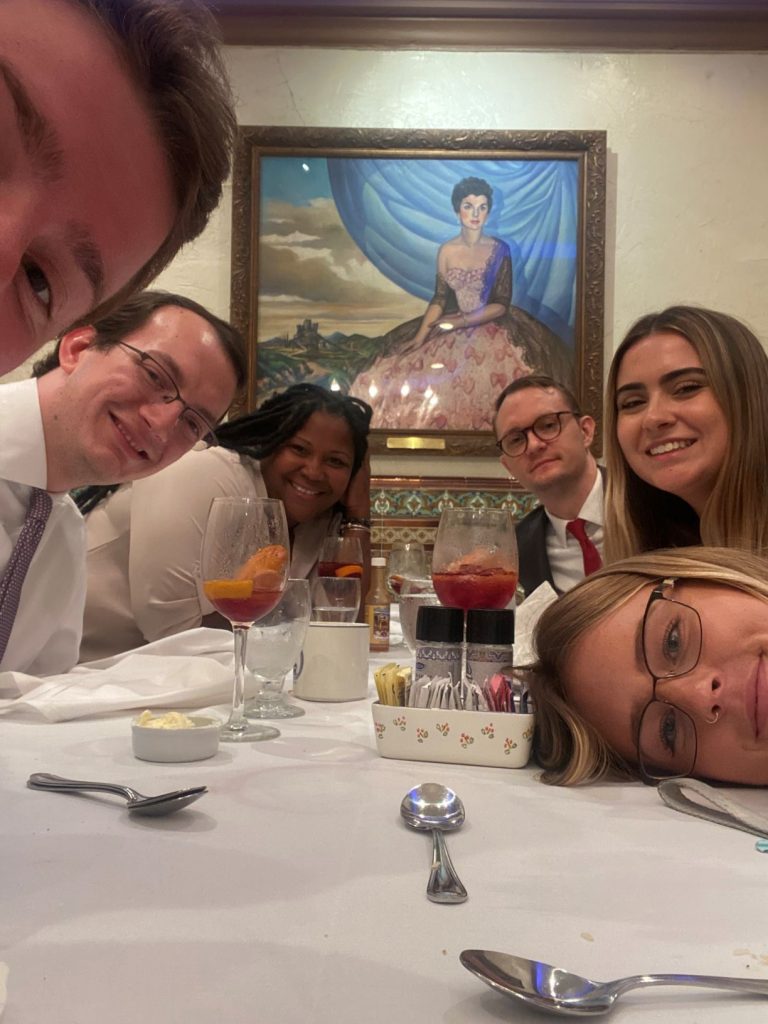 Back again with the anticipated updates on week three here at Rumberger. Yet again, we all have been so busy that time just seems to disappear. Monday morning came in hot and right off the bat, I attended a hearing with associate Blake Bonsack regarding a motion to compel. It was quite interesting to see the procedures attorneys must follow when their opposing counsel is late or refusing to respond to request. Later in the afternoon, I attended my first ever deposition with partner Rob Blank and associate Madison Miller. After learning how to take depositions from the week before, it was easy for me to hear the different techniques and skills that the opposing counsel was using when deposing the client. I also was able to actually understand and follow the objections that Rob was making.
On Tuesday, I attended and observed my first mediation conference. Since this was my first mediation, I had no idea what to expect, but quickly learned it can take a while. Afterwards, I was given the tasks of drafting a Notice of Proposed Settlement and a Notice of Offer of Judgment. Again, this was the first time I had ever even heard of these types of notices.
Although this week was full of work on cases within the firm, what would the week be without a Summer Associate Seminar and Workshop to attend? We had the opening and closing argument seminar on Tuesday and closed out the week practicing closing and opening arguments. It might not have been my first time drafting a closing argument, but for many of the other summer associates, this was their first crack at it. What made the workshop even better, was we got to actually use a real case to base our arguments on. As someone who is on Stetson's trial team, I am used to fictitious facts, so it was fun figuring out how to apply facts that might not be as riveting as a made-up murder scenario.
What made this week's seminar special is that all the other summer associates came to visit the Tampa office for the opening and closing workshop. We all presented our arguments in front of all the Tampa attorneys and then receive feedback to apply and improve for the mock trial later this summer. After sitting and listening to six different closing and opening arguments, and tons of feedback, we got to relax and go to the Columbia Restaurant for lunch. It was really fun sipping on sangria and catching up with the rest of the summer associates. For many of us, it had been our first time there, but most definitely won't be the last.