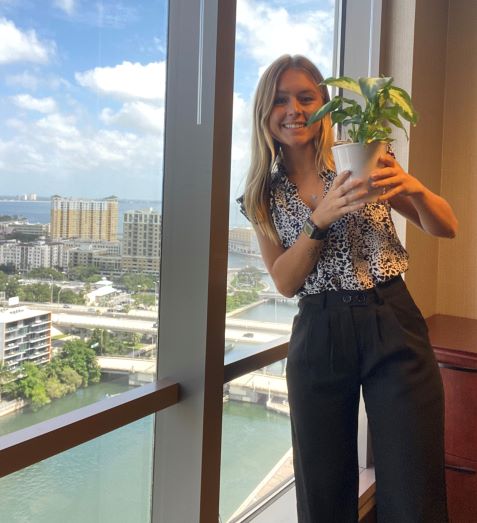 This first week flew by so fast. It seems like just yesterday all of the Summer Associates were chilling in the Orlando office, getting to know each other, filled with nerves and excitement, and now we are all getting settled in our respective offices, meeting our colleagues and learning so much.
Having the chance to travel to the Orlando office was a nice surprise to start off the program. As all of us began trickling in, we began our training, and yes, it was a lot… but we all survived and ended up learning a lot of tips and tricks to navigate our new roles! It wasn't just all work and no play though, because we were treated to an incredible lunch with associate attorneys Devin Topper and Sara Kallop at Kress Chophouse, followed by an even more amazing happy hour at The Hall On The Yard to wrap up the day.
By Thursday, my quick detour to Orlando was over and I was headed into the Tampa office for the first time this summer. Excited was an understatement when I saw my office. I cannot get over the view, it is incredible! As I started to get settled, everyone came pouring in introducing themselves which made me feel so welcomed. Theresa Longo, the Office Administrator, even came in and gave me a little plant to spice up my empty office, which I will attempt to keep alive this summer, so stay tuned.
After meeting everyone, I was whisked away to lunch at American Social where I got to hang out with a bunch of associates and get to know more about their cases and the firm. Friday was a quieter day in the office, so I began researching different professional misconduct and mediation rules, and finished up some left over training videos from orientation. Not too shabby for a first week and I am already looking forward to the next.