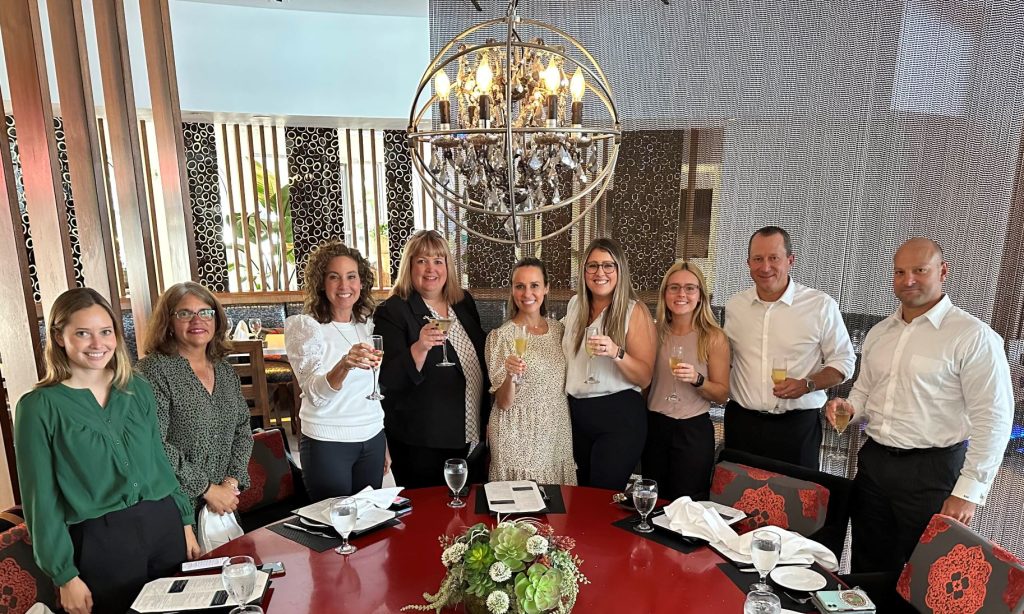 This week was like no other week here at Rumberger! Even though we only have a couple more weeks to go and the office was quiet, the projects keep rolling in like usual.
Before the week had even started, I got an assignment to draft a memo on refreshing recollection for partner Rob Blank. It was crunch time because Rob and the trial team were headed to Vero Beach for a trial on Monday morning so I had a quick turnaround. After drafting, I sent it over to the team and started on my next project… redacting! For the remainder of my time here this summer I will be working on a pretty dense project where I have to redact prior bills and draft an affidavit for attorney fees and costs. As daunting as the stack of bills are, sitting there on my desk, I have been slowly cranking them out little by little each day.
Even though there weren't many of us in the office this week, we still were able to get a good group of associates together and go to lunch at Hatricks on Tuesday. Later in the week, I finished up another memo, drafted a Release and Settlement Agreement and continued redacting that massive stack of bills. I eventually had a chance to check out the summer associate mock trial packet and start planning what I need to do for the upcoming mock trial.
Despite having so many projects and things to do, associate Madison Miller and I were able to get out of the office on Friday and drive to Vero Beach to watch Rob give his closing argument at trial. As someone who wants to litigate, having the chance to watch an actual closing was so worth the 4:15 a.m. wakeup call and 3-hour car ride. As excited as I was to watch Rob give one of his "legendary" closing arguments, I was even more excited when the jury returned a Defense verdict after only 23 minutes of deliberation! After that news, the only reasonable thing to do was to celebrate, so we all went out to Costa d'Este Beach Resort to grab some food before heading home for the day.
Having the opportunity to attend a trial this week was definitely a highlight of my time here at Rumberger, but actually seeing the work I did be used in trial was even more exciting. I feel like a lot of times when you are in a summer position you don't really get a voice or your work goes unnoticed, but this entire summer I have felt the complete opposite. I have felt very comfortable giving opinions and ideas and I have seen the work I do actually be used. I am very thankful to have this opportunity and cannot wait to see what the next two weeks will bring.