Another week has come and gone in the blink of an eye. As I got more settled in this week, I came to the realization that this stuff is hard! I mean law school tells you that for sure, but once you actually experience it, it is tough. Regardless, I am pushing through and even though I haven't nailed every assignment with 100% accuracy, the feedback I received gives me great insight on what I should focus on and how I can improve moving forward. It might be easy to get discouraged being surrounded by such accomplished, intelligent attorneys, but everyone has been super kind in reminding me that we all start out in the same position and it takes time to figure things out.
With that being said, this week was full of new information, tasks and things that I have never even heard of. From objecting to interrogatories and drafting preservation letters for surveillance to drafting an entire summary on different appellate judges for upcoming trials, this week has kept me on my toes. I even had the chance to see partner Rob Blank's dinosaur of a Blue Book, which he so graciously offered to lend to me as I worked through a Memo discussing the Manfredo Formula.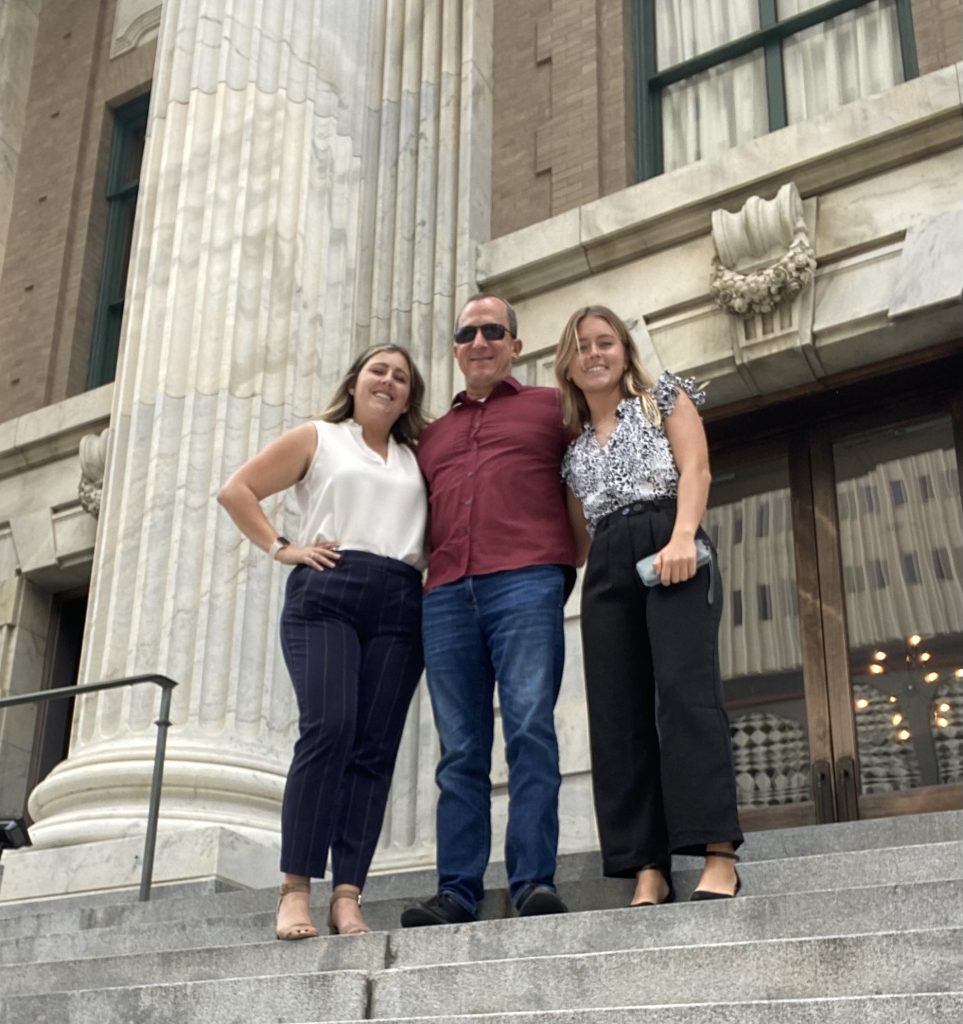 Although this week flew, by I had so many opportunities to stay involved in the office. At the beginning of the week for my first official Monday in the office, Rob took me and associate Madison Miller out to lunch at the Bizou Brasserie. The restaurant was an old courthouse which was super cool. On Friday, I rounded up the week with a full day of activities. Starting the day off, I had the opportunity to observe Madison and Rob exemplify outstanding patience while preparing a client for an upcoming deposition. I learned that if you ever need any help with tech during a client meeting, you definitely should call Rob, especially if the client is using his phone for video. Afterwards, the associates took me out to lunch at Hattricks to help ease into the weekend and blow off some steam. But before we wrapped up the day, all of the summer associates had one more challenge ahead. We had to showcase our newly acquired deposition skills in the Summer Associate Deposition Workshop, and I'd say we're pretty darn close to being pros.
Now, bring on week three! (P.S. Yes, my plant is still thriving!).