This week was full of many different exciting events.
On Monday morning, a group of us watched the closing statements for partner Steve Klein's product liability case and ate breakfast in the conference room. It was really interesting to watch his team and the opposing counsel present their closing statements, especially after having watched their opening statements three weeks ago.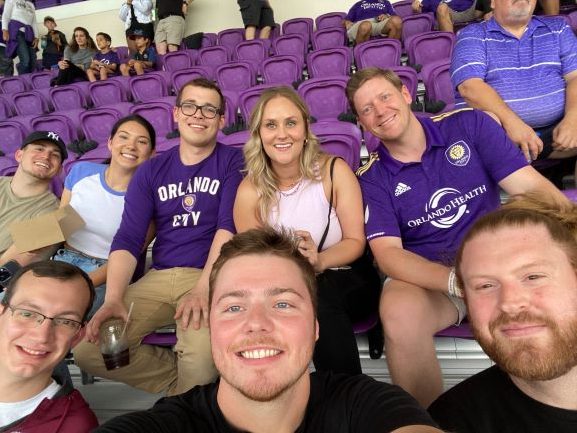 Later that day, I went to lunch with of counsel Brad Davis. I am particularly interested in his tax and estate planning practice. We spent a lot of the lunch talking about my interest in his practice and he gave me a few assignments to complete over the next week. We also talked about interesting places we'd both travelled to in the past including Spain and Iceland.
On Tuesday, I attended a deposition in Melbourne with managing partner Frank Sheppard for a medical malpractice case. It was a great experience to get to watch Frank give a deposition in person.
On Wednesday, we attended a board meeting for the Greater Orlando Aviation Authority (GOAA), where partner Dan Gerber serves as outside general counsel. The GOAA office space is great and has a really nice board room. Dan explained his day-to-day is with GOAA and the nature of his position. We also learned about some of the big plans GOAA has regarding renovations and expansions in the coming years.
Wednesday we also had a catered lunch in the conference room and listened to Steve give a presentation on the trial his team just won.
On Thursday, Nick and I went out to lunch at the Bohemian with a group of associates including Sara Kallop, Katie Chomin, Meghan Kennedy, Joe Tracy, and Alex Melvin.
On Friday, I finished a research memo for partner Chase Hattaway on inverse condemnation and worked on a satisfaction of judgment for partner Patrick Delaney.