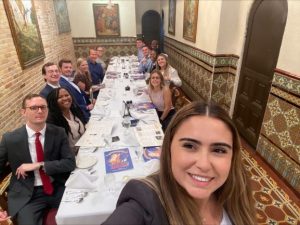 Week three was packed with travel, deadlines, writing, and lots and lots of learning. I started the week by attending depositions, an Associate College presentation, a motion writing seminar and an opening and closing seminar. In between, I was able to work on a case evaluation for a client, which allowed me to holistically evaluate a case and offer my opinions regarding possible defenses. Then, I became immersed in the world of commercial litigation, where the complaints are longer than some of my law school textbooks! I also helped with discovery in a product liability case, which allowed me to learn to research in a way I never had before.
Thursday was very busy as I worked on my Summer Associate Writing Competition motion, attended the weekly Attorney's Luncheon, and wrapped up some projects I was working on before heading to the Tampa office! Before leaving for Tampa, I attended the Miami-Dade Bar Association Young Lawyers Section Summer Happy Hour which was so much fun. Then, it was time to start practicing my closing statement on my way to Tampa.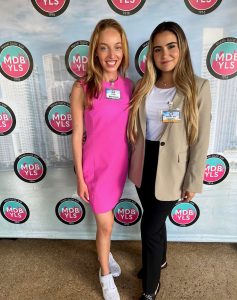 On Friday, we presented opening and closing arguments in the Tampa office. All the Summer Associates were nervous getting there, but it was great that we had each other for support. The nerves started to fade, though, as we met more and more wonderful attorneys from the Tampa office. Then it came time to present our arguments. We went up one by one and received feedback from trial superstars, partners Rob Blank and Carie Hall, and other impressive attorneys from the Tampa office. It was amazing to get feedback from attorneys who have tried so many cases and hear about how different techniques have played out for them in the courtroom.
When the arguments were over, all the Summer Associates breathed a sigh of relief and went to lunch with the Tampa attorneys. We went to a beautiful restaurant (the historic Columbia Restaurant in Ybor City), ate delicious food, and toasted with sangria to a job well done.
Overall, week three taught me why we call it the "practice" of law. It's not just a saying—it's a nod to the fact that we are all on a journey of constant learning and improvement. But it really does help to have such supportive, understanding, and knowledgeable people around you, so I am grateful to be at RumbergerKirk.