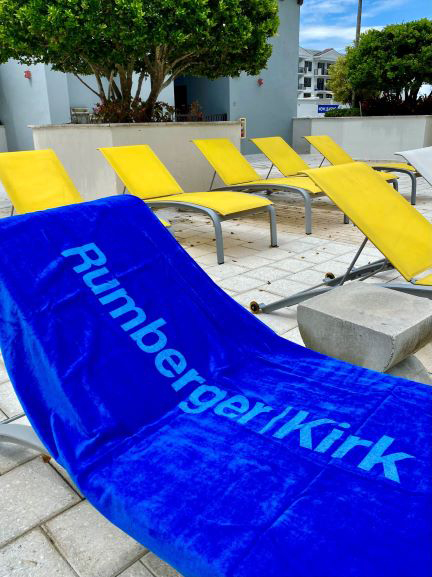 This week, I continued working on drafting an article about Florida's tort reform, wrote my first mediation statement, and did lots of research. On Tuesday, it was the Fourth of July! I stretched my RumbergerKirk beach towel over a lounge chair and relaxed by the pool before watching the fireworks.
Wednesday was a packed day with multiple assignments, briefing two cases to present at the attorneys' luncheon the next day, and preparing for the direct and cross-examination workshop. On Thursday, I presented cases at lunch and then headed to the direct and cross-examination workshop. We had a lot of fun doing our direct and cross-examinations and pretending to be witnesses. Partners Suzanne Singer and Scott Sarason gave us valuable feedback and helped us polish our styles. Not only did they comment on aspects of our examinations that we could improve, but they gave us examples of how they would have said/done things in a real trial. I greatly appreciated this because, while it's good to know what you are doing wrong, it is better to know how to fix it.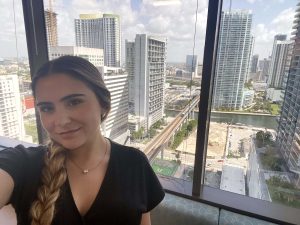 On Friday, we went to lunch at a sushi restaurant nearby, which was delicious. Lunch was also eventful because the waiter forgot to put my order in, and I was locked in the bathroom by a storage closet door for a few minutes! But like everything in life, you win some and you lose some.
Overall, the professional and personal growth I am experiencing this summer is truly invaluable. I have gained a wealth of knowledge over the past few weeks and I am excited to observe my progress by the end of the summer!